Visiting Europe during the Pandemic – 1
I visited Europe for two weeks in July and August. I was amazed and impressed.
Infections in Europe are far more widespread than in Japan. While many countries have refused entry to Europe from Japan, I was able to visit Croatia and Serbia. I would like to report on this visit in several parts.
After a long period of lockdown in Europe, each country is taking a very strategic and rational approach to the art and culture from the beginning of the spread of the infection from a medium to long-term perspective. The response was swift: since mid-June, European countries have been moving forward with a brake and an accelerator, preventing infection and reopening the economy in.
What is happening in our partner European Capital of Culture?  By information only from online communications, I couldn't feel reality and actuality. I wanted to know what's going on there at all costs. I decided to go to Europe for the purpose of future solidarity. However, among the host countries of this year's European Capitals of Culture, Ireland was not allowed to enter the country from Japan. I found out that Croatia and next year's host country, Serbia, were possible, although there were some conditions. Then I started to prepare for the trip.
The local officials sent us an e-mail welcoming us to say that they had made up their minds amidst the pandemic. After receiving a negative PCR test certificate from a clinic in Tokyo and a letter of invitation from the host country, I was ready to leave.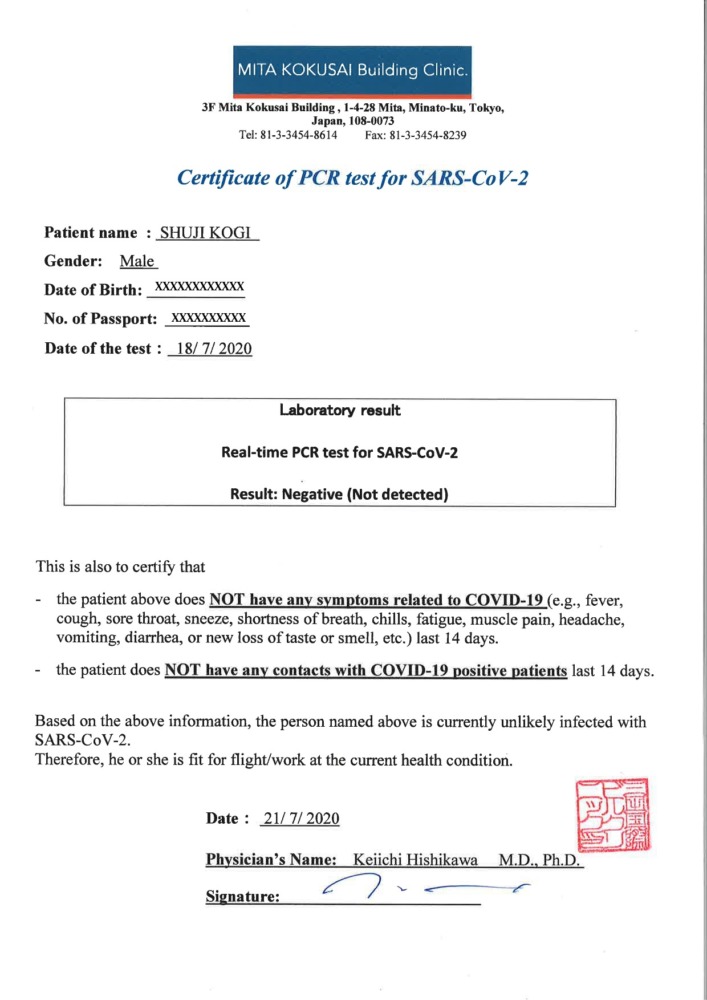 To be continued to the next one.