Visiting Europe during the Pandemic – 2
This is what it's like to travel during the pandemic.
From Haneda Airport, I flew to Zagreb, Croatia via Frankfurt.
Until just half a year ago, Haneda Airport was packed with flights, even in the middle of the night, and the lobby was always full of arriving and departing passengers, and people seeing them off and welcoming them at the airport.
There was hardly the vibrancy in the departure lobby of the airport late at night on July 22, and the flight board indicated that all flights had been canceled except for my flight to Frankfurt.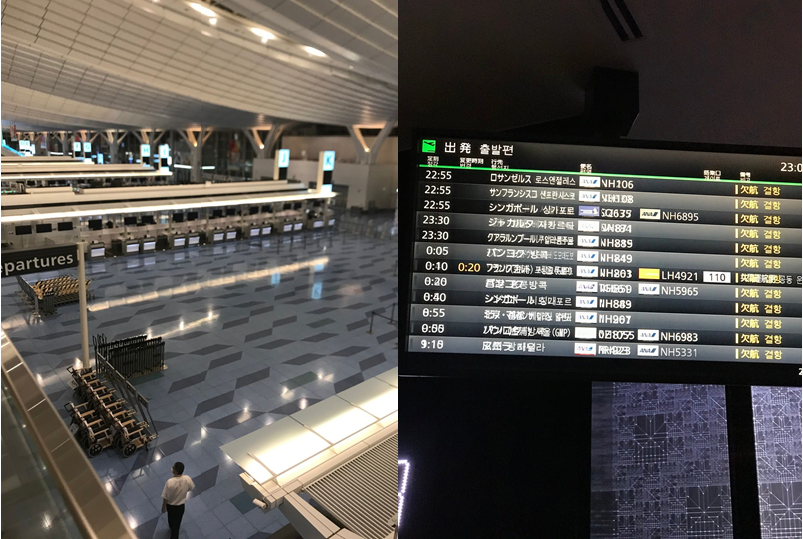 Empty Haneda Airpot and the flight schedule
There was a sight I had never seen before in my half-century of overseas travel, and I could feel strange anxiety rising from the depths of my consciousness about the places I would be venturing into. But for the time being, I had no choice but to concentrate on arriving there and avoiding infection. On the plane, I wore a face shield, mask, and even plastic gloves. Even in the restroom, I disinfected the doorknob first, and all the parts that my hands touch inside the cabin with wet paper and alcohol. This was complete protection. I did all that I could.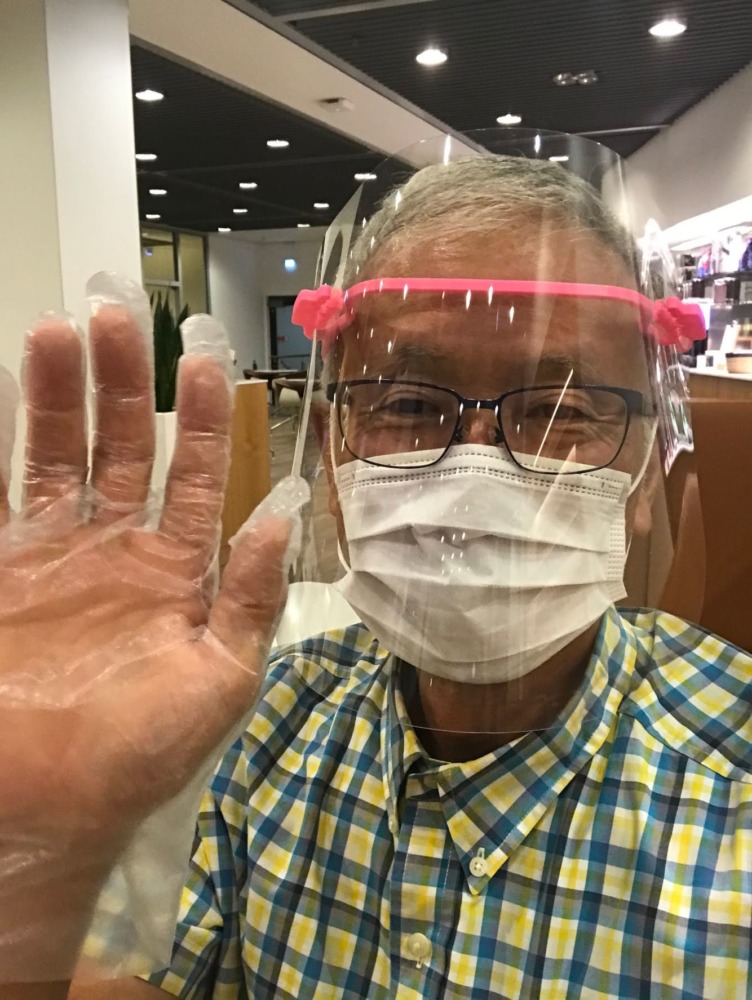 Eleven hours later, I arrived at Frankfurt Airport. There were no planes taking off or landing on the same occasion, and the airport's vast grounds were filled with planes out of operations in long queues. In the airport lobby, most of the shops were closed. I had to trudge through the almost empty airport to my connecting boarding gate for Zagreb. The cafes I usually stop at were just a solitary statue of Goethe idly sitting by. Even the Einstein statue in front of the duty-free shop was lonely sitting on a bench in the empty lobby.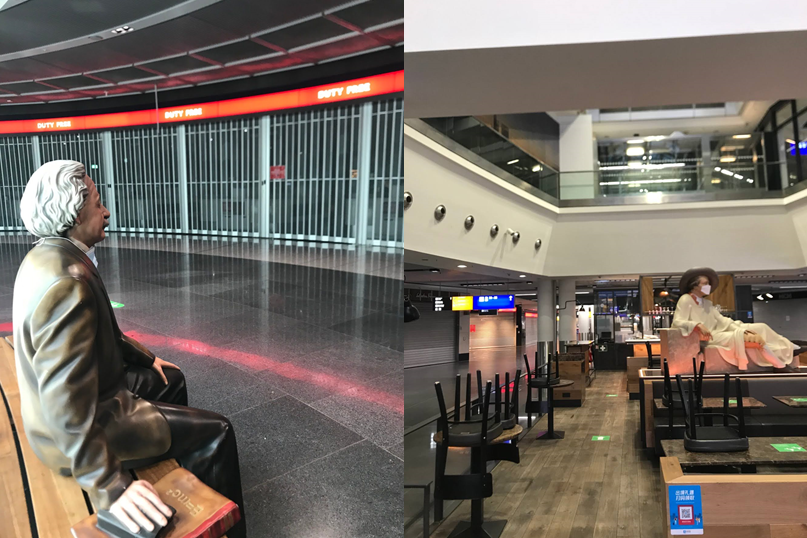 This was the world during the pandemic. It was real, but for some reason, I felt as if a futuristic movie set in a world where humanity disappeared was unfolding right before my eyes.
On the plane to Zagreb, Croatia, the image of Frankfurt Airport which could only be described as a void, kept repeating itself vaguely in my head. I had no way of knowing what was in store for me in Croatia. Then I arrived in Zagreb. I was nervous.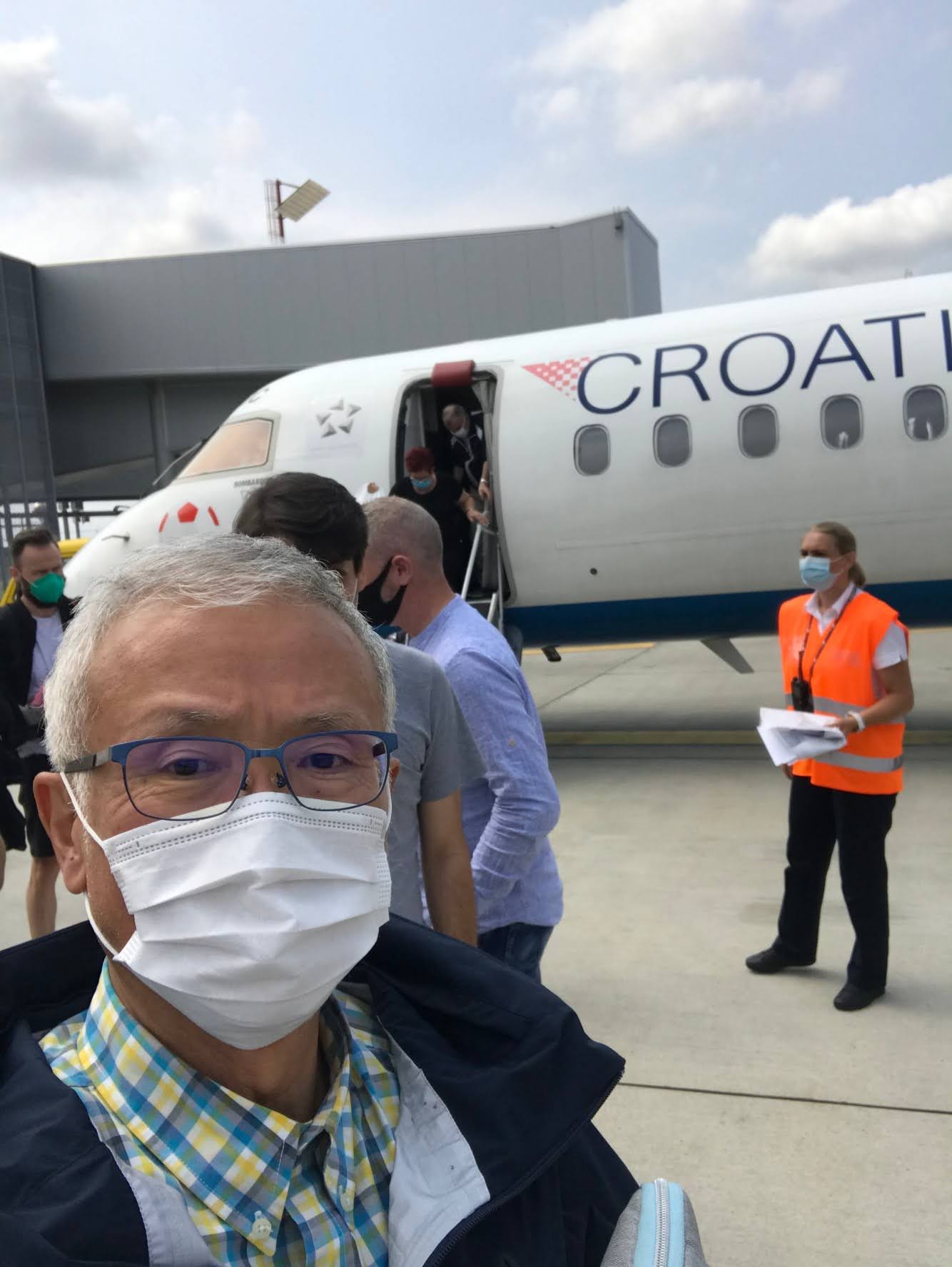 Arrived at Zagreb
To be continued…