The book brings a fresh perspective that will open new horizons
Dopolavoro is a program line dedicated to new forms of work and infrastructure for new forms of work, which includes technology, articulated position of the community and society on how to regulate labor relations, elaboration of structural responsibility, free communication and regulated forms of work and workers. New forms of work include work that did not exist, was not performed or was not widespread until ten years ago. This also applies to various derivatives of old forms of work in the digital environment created in modern times (eg. YouTube channels, financial services on the cryptocurrency platform, etc.). Dopolavoro is realized through several program layers: cultural-artistic, participatory, knowledge production and attractions. Cultural and artistic activities are at the core of the program and represent a fundamental method, and therefore over time, a key dimension of the program.
The content of the program is based on:
– complex art productions (including research, actions in public space, workshops, symposia, production of works for museum-gallery, theater, and public space) program, workshops, seminars and other activities. Workshops and seminars were mostly cancelled due to COVID-19 pandemic.
– ad hoc artistic interventions and simple productions (reactions of internationally renowned artists and young domestic artists presented on digital platforms, in the media, museum-gallery and public space)
– program frameworks for the presentation of artistic work (publishing program, festivals, conferences and exhibitions through which the content created within the program lines and guest content dealing with the same topics will be aggregated).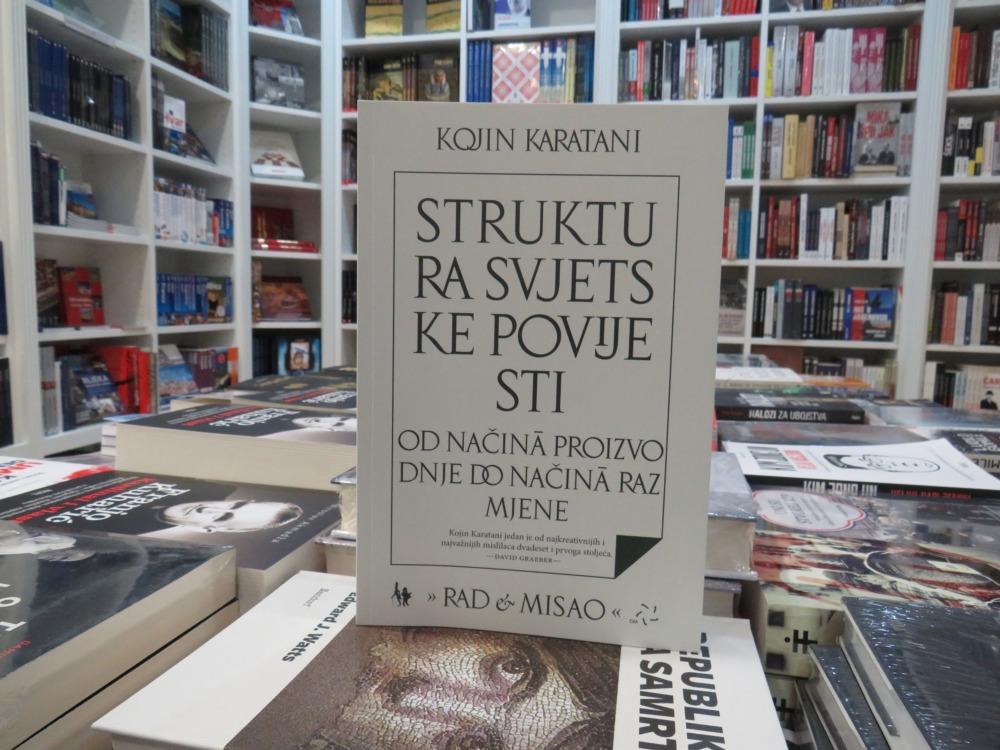 Except the publishing program, Dopolavoro program was substantially altered due to the consequences of the corona virus crisis and the epidemiological measures that followed.
One of the cancelled programs was also Dopolavoro Conference: Social Change, New Technologies and the Future of Work. The Conference would have presented international keynote speakers, many of them authors of books published under Dopolavoro's editorial collection "Work and Thought". As it would include trips by speakers from South and North America, Europe and Asia which all had different regimes of epidemiological measures, it became clear that the conferences would not be possible to realize. Fortunately, it was still possible to continue with the publishing program.
Dopolavoro's editorial collection with the title "Work and Thought" consists of books by world-renowned authors and experts translated into Croatian language setting the Dopolavoro program in a theoretical and research context. Artists and non-sentimental researchers play an important role in our post-industrial period. It is typical of people working in culture sector to observe things from an unusual perspective, to ask questions, provoke and design. All the book titles contribute to understanding of the work in a contemporary society through different perspectives, its historical roles and in relation to other basic social activities.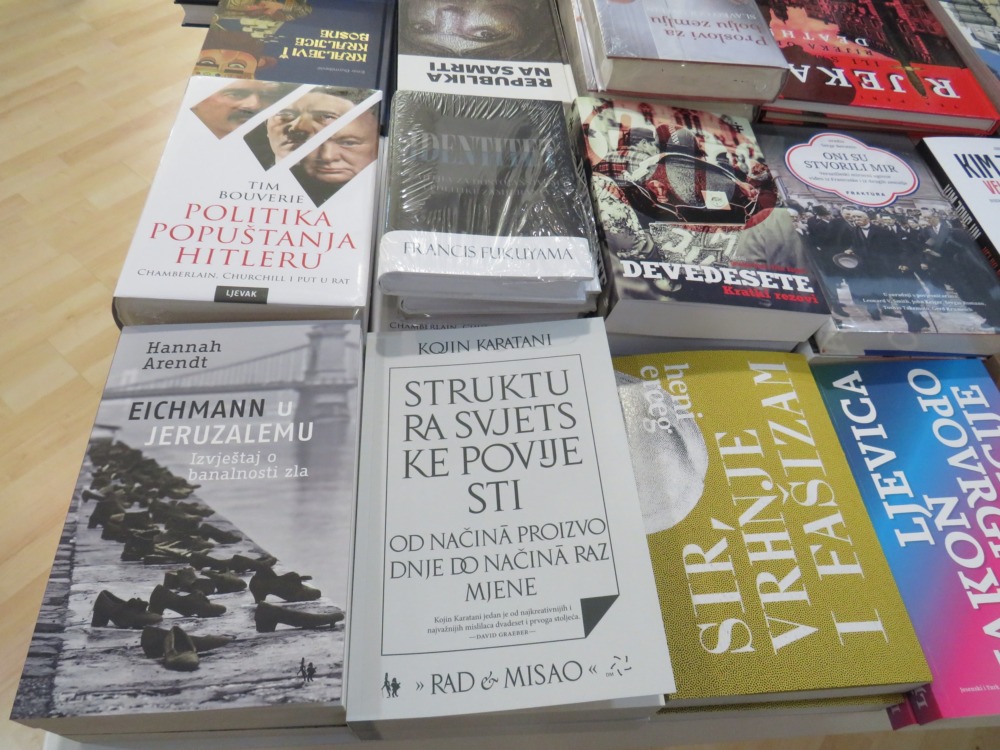 In the context of Rijeka 2020 – European Capital of Culture, the world-renowned Japanese writer and philosopher Kojin Karatani's book "The Structure of World History: From Modes of Production to Modes of Exchange" has been translated into Croatian language as the first translation of Mr. Karatani's book into South Slavic languages. This outstanding work by Mr. Karatani was originally published in Japan in 2010. The translation into Croatian was done during the first part of 2020 as the book was meant be announced and presented during the Conference. It was published with a slight delay, during the second half of 2020. The book brings a change in the paradigm of world history observation as the focus shifts from modes of production to modes of exchange, redistribution and market and ways of shaping them in different historical periods. Finally, the possibility of shaping a new form of exchange that Kojin Karatani bases on Kant's considerations of eternal peace is considered. The book attempts to rethink the history of social formations from a perspective mode of exchange. Until now, in Marxism, this was done from the perspective of the mode of production – from the perspective of who owns the means of production. The modes of production were considered the "economic base", and the political, religious and cultural ones were considered an ideological superstructure. Marxists believed that ideological superstructures such as the state or the nation would naturally die out when the capitalist economy was abolished, but the reality betrayed their expectations and they failed in their attempts to deal with the state and the nation. In Croatia, history is read mainly through the described materialist paradigm or from the perspective of nation-building. Karatani's approach introduces a fresh perspective that will open new horizons for Croatian readers in understanding history and social processes, and prompt them to reconsider the dominant paradigms of understanding elevated processes.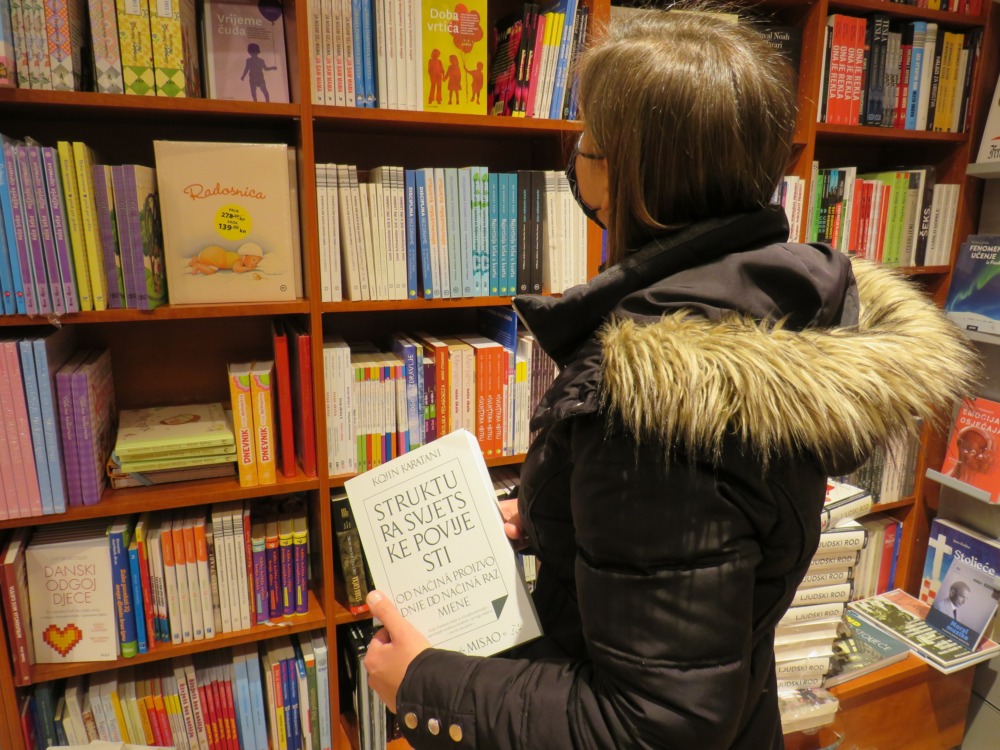 The book was published in co-production with Jesenski and Turk, an established Croatian publisher and bookseller as it was important to reach a wide audience. At the moment it is available for purchase in bookshops and online as well as in some cultural venues in Rijeka. The public presentation is yet to come when there will be more favorable circumstances for public event as it is a must read for all of those interested in the contemporary world and its disruptive changes.