Site-specific installation Argonaut by Harumi Yukutake in (ferry port) Lopar on island of Rab
One of the eleven artworks that will be produced under Lungomare Art flagship programme is the art installation Argonaut by Japanese artist Harumi Yukutake who was invited by Rijeka 2020 – European Capital of Culture and Michal Koleček, guest curator from Czech Republic. The installation will be located in Lopar – a settlement on Rab Island, more specifically in the park named Kapić.
Lopar is a settlement that only recently, in 2006, received the status of a municipality. This settlement and its everyday life are significantly influenced by nature and the tourist industry. It is a well-known and popular tourist destination, especially among families with children. Tourist life in Lopar is concentrated on the Paradise Beach, a popular location that is suitable for all ages. Searching for the right micro- location for her art installation, Harumi noticed that all visitors upon arriving by ferry boats to Lopar without further delay go directly to the famous Paradise beach without stopping in the nearby park. The park is well maintained, geographically positioned opposite the Paradise Beach and right next to the ferry port which made it perfect location for a permanent art installation. The new art content, which is open and accessible to all, will revitalise the location, contribute to the cultural content and invite visitors to stay and socialize as much as possible. Art intervention will also give a new dimension to a simple architectural space of the park Kapić that will become it's integral part. New architectural structure should also contribute and support the local identity and its cultural appeal.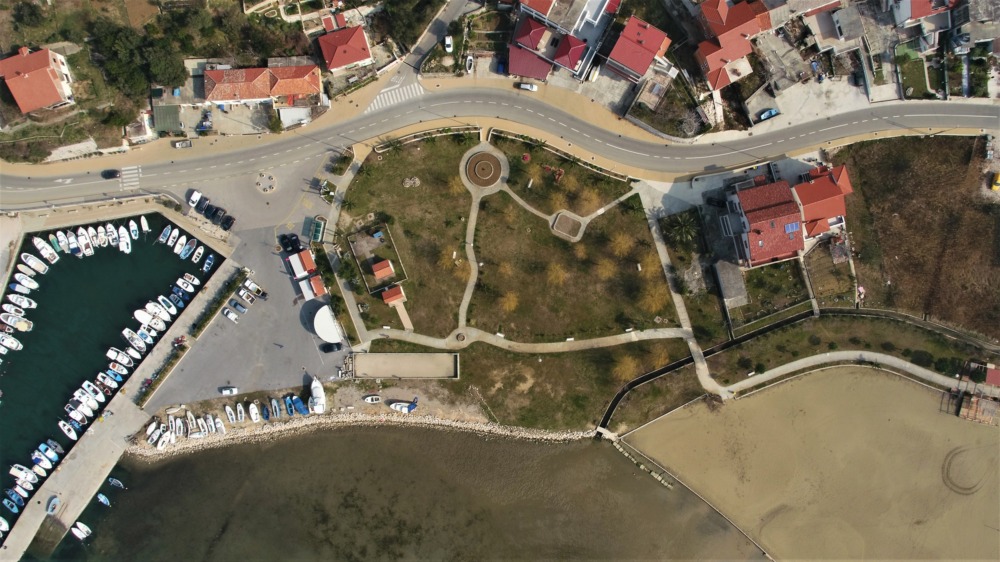 In the research process, the artist was mostly inspired by the local nature, and thus by the materials such as sand and stone, that are part of it. According to local stories, in the past sand was transported to Venice to be used to make glass. By combining different materials, Harumi Yukutake has the opportunity to use their forms and meanings derived from local traditions, presenting products related to the historical sources of local life – especially fishing. Preparing the final designs, Harumi wanted to emphasize the specific quality of the local nature and landscape, as well as to the social and economic development related to the local tourist industry.
The installation Argonaut will be about 150 m2 in size with a shell-shaped floor plan whose spiral consists of wide shallow stairs, and the central part of the tower about 4 m high. The materials are white concrete and yellow-brown stone from Rab. The installation itself will be additionally decorated with glass elements.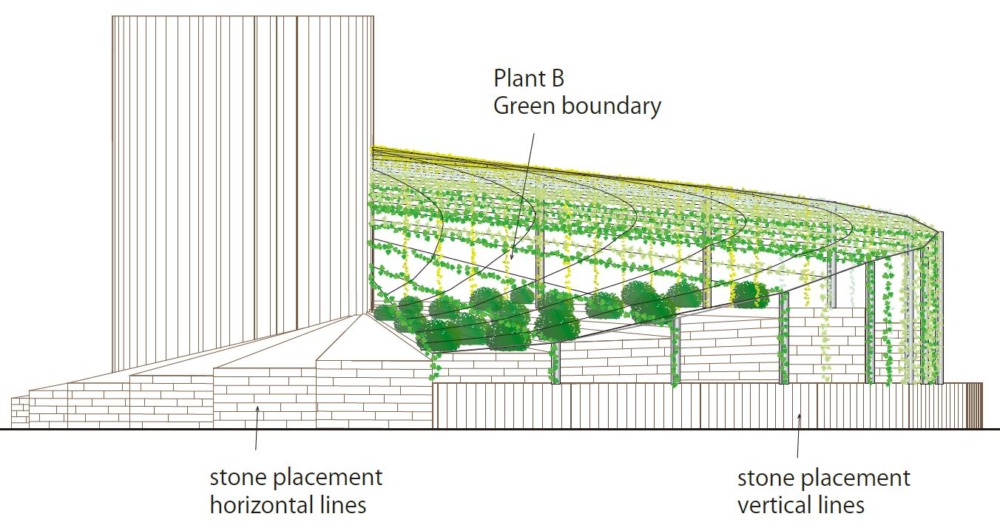 Argonaut is a marine animal, a sailor that belongs to the group of cephalopods, more precisely pelagic octopuses, and looks like a shell and is considered a rare species, occasionally living in the Adriatic sea near Lopar.
In her own words, Harumi Yukutake shared her thoughts with us:
"Various definition of 'art' exists in the world. What I think of art is a creation of new balance of harmony and dissimilation, which provoke sensuous discernment without logical explanation. Every art has reason to be there, with a definite role, mentally or physically. It compensates for what is lacking in life in unconventional positive manners.
Then what kind of art is suited for Lopar's Park Kapić? In other words, what is there and what is not there for the park users? There are roughly two kinds of users here. One is summer traveller. Undoubtedly Rab is popular vacation destination where people come from around the world to enjoy the beautiful nature. Vacation is an act of escaping out from everyday life to enjoy extraordinary experiences. It is similar to what art can offer. For such tourists, it doesn't make sense to reconvert vacation experience by artwork. But rather enhancing what Lopar can offer becomes vivid artistic memories. The other major users are the residents. Beautiful tranquil scenery of Lopar is their norm. In contrary to the travellers, some kind of festivity may be looked for. Public art should fulfil such contradicting unseen expectations, and provide a new feature throughout a year, not only seasonally.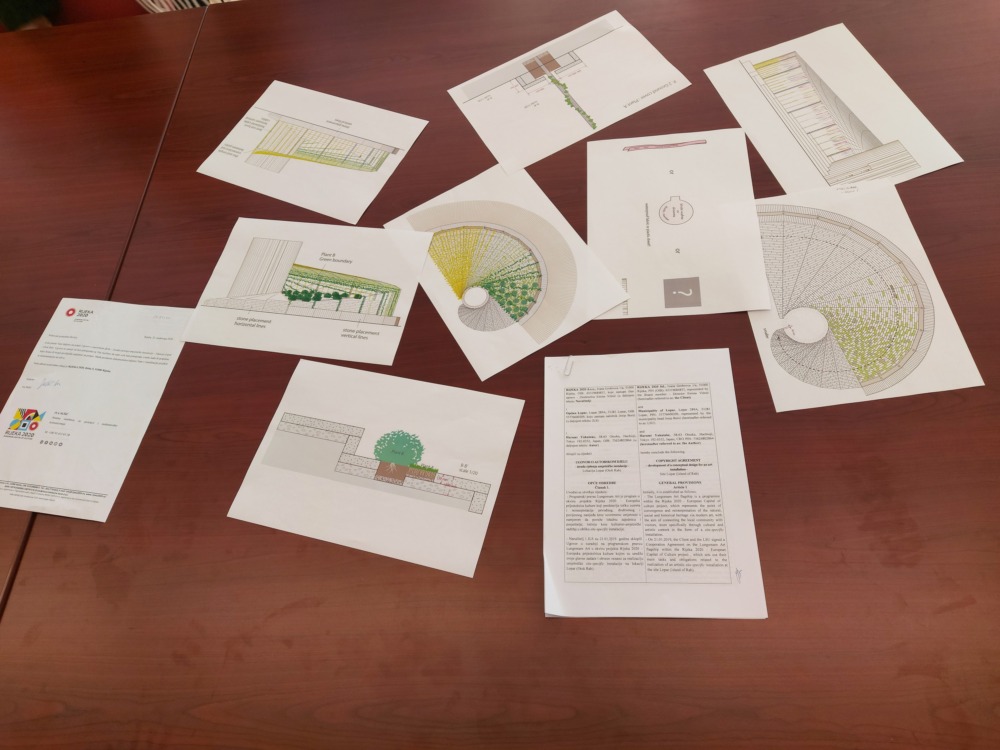 I envision my artwork at Lopar will become somewhat in between art/architecture/landscape. Spatial artwork requires a visitor to enjoy, otherwise it would be impossible to experience fully. Hopefully it will also promote interaction by the new created space. Living in an era of globalism and information technology, we are haunted by a sense of losing cultural bases and interests in genuine matters. That is one of the reasons why I am looking into the use of stone, glass (made of Lopar sand) and native plants as well as the cultural artifacts of the region that are unique to the island. "
Due to the COVID -19 pandemic, the Argonaut installation was postponed to 2021. Harumi Yukutake and Rijeka 2020 – European Capital of Culture have delivered final designs and with all supporting documents to the Municipality of Lopar for the future realization. We all hope for better epidemiological conditions which will soon allow that this beautiful art project will be produced in its physical form.