[#KeepgoingTOGETHER] Vol. 41 Preview "Catalog Mitsunori KITSUNAI 2020"
1. Time, number of people, and the environment required to prepare for online distribution.
Four members, including myself, worked on it.
We had a meeting on the first day, produced a video on the second day, completed the third day by making adjustments such as correcting the video.
The members of this time who were involved in technical production were young staff of new graduates.
She was struggling because of the lack of working and learning environment with her self-restraint.
She is immature but I wanted to offer her a creative job, so I asked.
Being able to collaborate with the promising next generation was a valuable experience for me.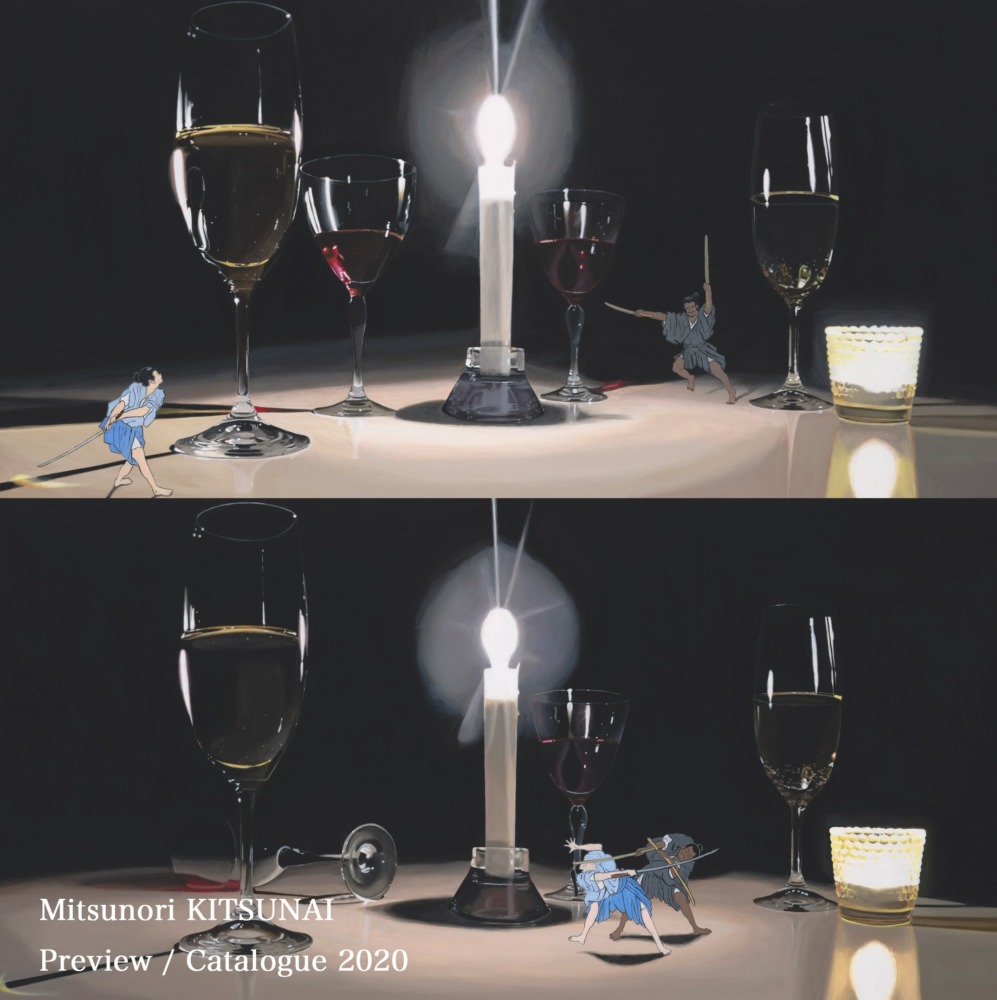 2. Utilization and Development of Online Live Streaming for Forthcoming Activities.
I introduced the work in a video for the first time. Since my work is a painting, I did not actively work because I thought that it was not suitable for video archiving. But your activities have given me a great opportunity. There was something new when I saw the finished video. Most of the recent works are a combination of multiple paintings. If you show them in a slide show, I think the viewers will experience a different way of enjoying paintings than they have ever been. I will continue to make videos that please the viewers.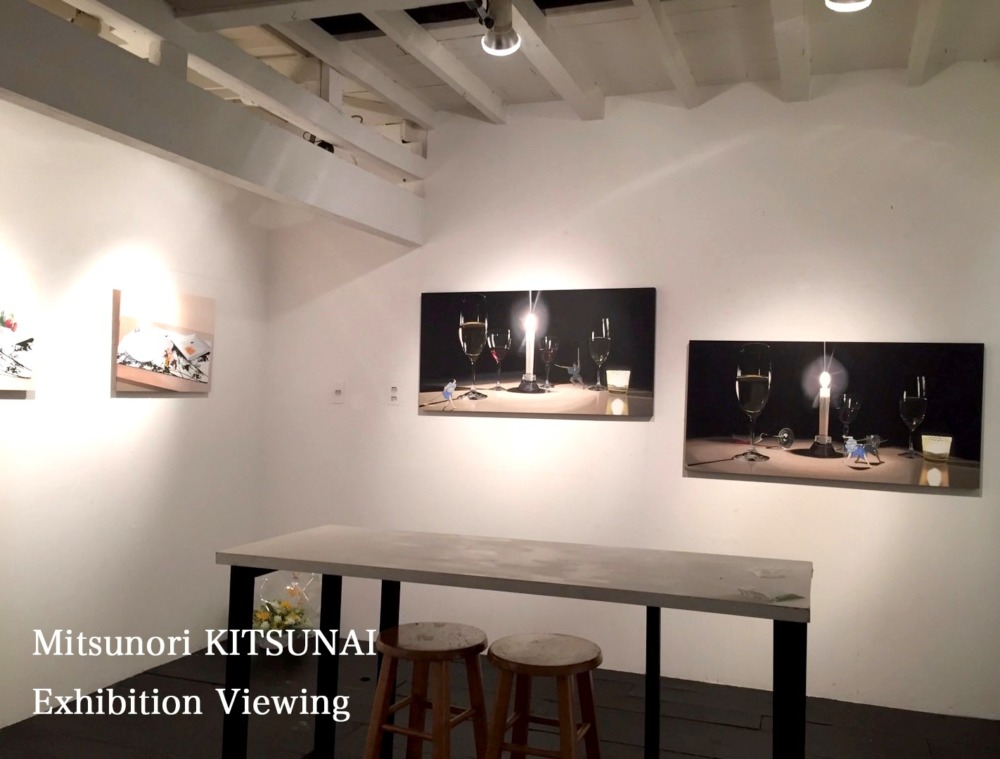 3. Impressions of your online distribution.
I am based in Japan, but I mainly introduce my works in Germany. So far, we have prepared paper media such as pamphlets and catalogs for publicity along with the exhibition. However, due to the spread of COVID-19 infection spreading in the world this time, the movement of people and things is restricted, the number of people actually visiting the gallery will decrease, and the role of the medium to convey will change. I realized. At the same time, I was able to experience the introduction of the points of the work with the technology unique to the video, triggered by this online distribution. Therefore, we plan to incorporate it in the future.
<Program>
Preview "Catalog Mitsunori KITSUNAI 2020"
Date:  25 May 2020
Contents: It is an announcement video distribution of the catalog scheduled to be produced in 2020.
Promotion tool: Facebook
Distribution tool: YouTube, Vimeo
Number of the audience: 150 views (As of 25 May)