[#KeepgoingTOGETHER Program vol. 9] Art is life itself ーThe dedicatory dance in Chikubushima and in Poland
Q1.Impressions of your online distribution
I have not used the online tools many times yet, because I have had the importance on the live stage. I sometimes have changed the dance movement by the that time feeling. The audience makes me dance. I have not danced by myself. But as making this youtube, I start to think it might be one choice. There are so many people who have not seen the Jiutamai dance.  It is one way to show the unseen and unknown people that this is Jiutamai. For delivering the movie on SNS, we will have to make the high quality ones, as possible as we can.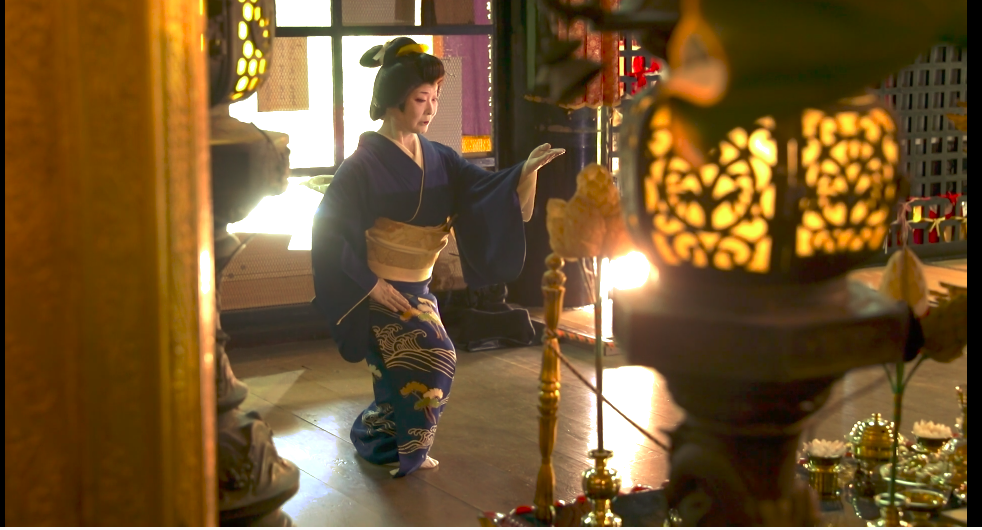 Chikubushima/ Tokijyo Hanasaki
Q2. Time, number of people, and the environment required to prepare for online distribution.
In this time, the time of editing we need is only a whole 2 days, because we re-edit the movie that already took in last year. But the number of our shooting crew was 5 in Chikubushima and one in Poland. Also, we had tree musician in Chikubishima and tree musician in Poland, one make-up artist, and one dresser when we took these movies. For Chikubushima movie, we used the drone to take the sea and the Chikubushima island.
For this technology, the audience can feel they are on the ship and get in the Chikubushima island.
This is very important because this island is an isolated land and nobody lives there, "Sacred place".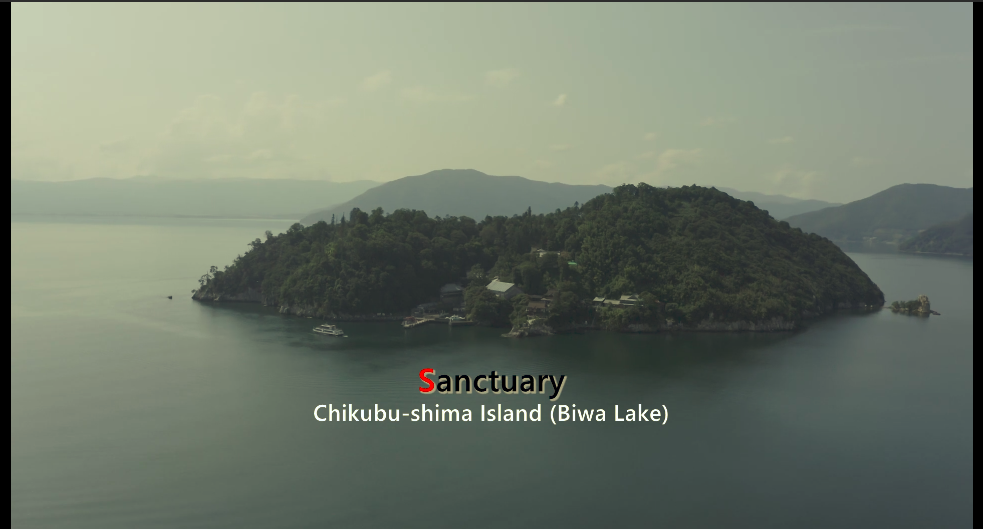 Q3. Utilization and development of online streamings in further activities.
We have taken the Jiutamai dance movies as material for a long time. We deeply think we have to change this thinking and make more high quality one, like performance movie. Also, we are thinking about the zoom lesson, too. We want to have a trial lesson, regular lesson, etc to the world wide person who are interested in Japan and these traditional cultures.
Just now we have made the Jiutamai lecture DVD for beginners. It is included the basic skill and culture. We have to organize the lesson to the person who lives in the outside of Japan for using this kind of system and materials.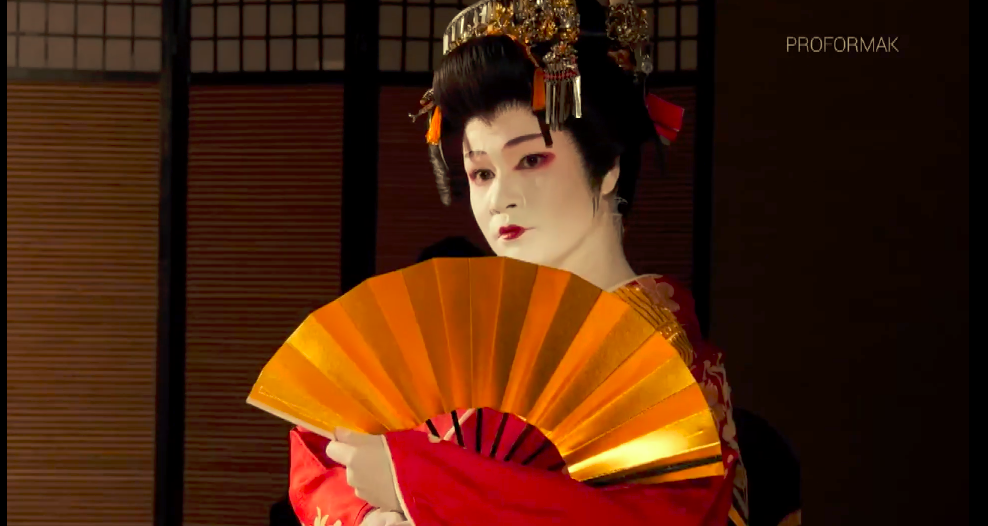 Kane ga Misaki/Hana Umeda
<Program>
Date: start on 3 March 2020
Title: Art is life itself
Project deliveler: Tokijyo Hanasaki
 Contents: The dedicatory dance in Chikubushima and in Poland
1 Chikubu Shima /Tokijyo Hanasaki
2 Kane ga Misaki /Hana Umeda in Poland 
3  Manzai /Tokijyo Hanasaki in Poland
Delivery tool: YouTube (URL: https://youtu.be/mMlT6Bko1gU)
Number of audience (in total): 186 (as of 6 May)