Amid the ordinary
"The real voyage of discovery consists not in seeking new landscapes, but in having new eyes." These famous words were written by Marcel Proust. As COVID-19 rampages around the world, people have been taken aback by an unfamiliar, invisible enemy, and have sought to remedy this situation through trial and error. I came across the above quote as confusion reigned during the state of emergency. Case numbers that were increasing daily, the situation in other countries, the feeling of uneasiness flooding social media… It was "travel" that had enabled me to escape from these shackles and make a fresh start, but that, too, became impossible, and I was exhausted from the sense of tension not only coming from information that flooded TV, the internet and other media, but seemed to hang in the air.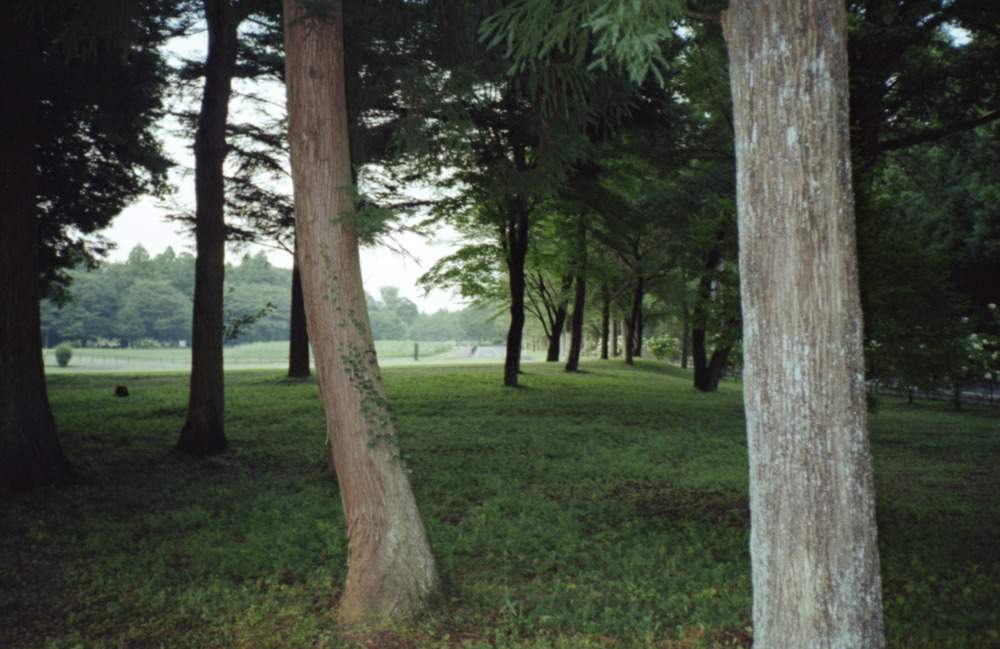 I was neither a backpacker nor someone who regarded travel as a particular interest, but when my activities were restricted due to the pandemic, I recalled the pleasure of being able to move around freely and visit places that were different from normal. The discovery of these words by Proust gave me awareness, calmness and peace of mind at a time when my field of vision had become narrow. Though my interpretation may differ from what Proust wanted to convey, it was as if someone were telling me, "Even if you cannot see new landscapes, there are discoveries in seeing the everyday with new eyes, so much so that that can become worthy of being called the real voyage." The stiffness in my shoulders that had dogged me for so long eased and my field of vision expanded, as a result of which the scenery in the neighborhood in which I lived, people's activities, the light shining on the houses and even the roadside trees appeared clear and fresh down to the smallest detail. In 2021, I patiently looked at and photographed my surroundings on a daily basis with these words in my mind. Within the limits of the new normal in which our activity is restricted, one encounters extraordinary moments. They may be things arising from nature or artificial things, air or light, or more sensory things. I sensed I was photographing these things I had become accustomed to as part of my everyday as if I was extracting and collecting them. Since the outbreak of the coronavirus, it has become difficult to live our former daily lives, and situations and behavior one could call extraordinary have increased, but these, too, have now changed into things we could call ordinary. I am truly impressed at people's ability to adapt to change, but at the same time there arose in me vague doubts concerning where the border between the ordinary and the extraordinary lay. I think we can rephrase "ordinary" and "extraordinary" as "the place where we live" and "a place where we journey." Even if the place is the same, there are considerable differences in how we feel and our point of view depending on whether we are looking at it as a visitor or looking at it as a resident. Going forward, I want to live in various different places not only within Japan but also overseas, and take photographs that seem to cover on the border between places that are extraordinary and places that are ordinary as the former change into the latter.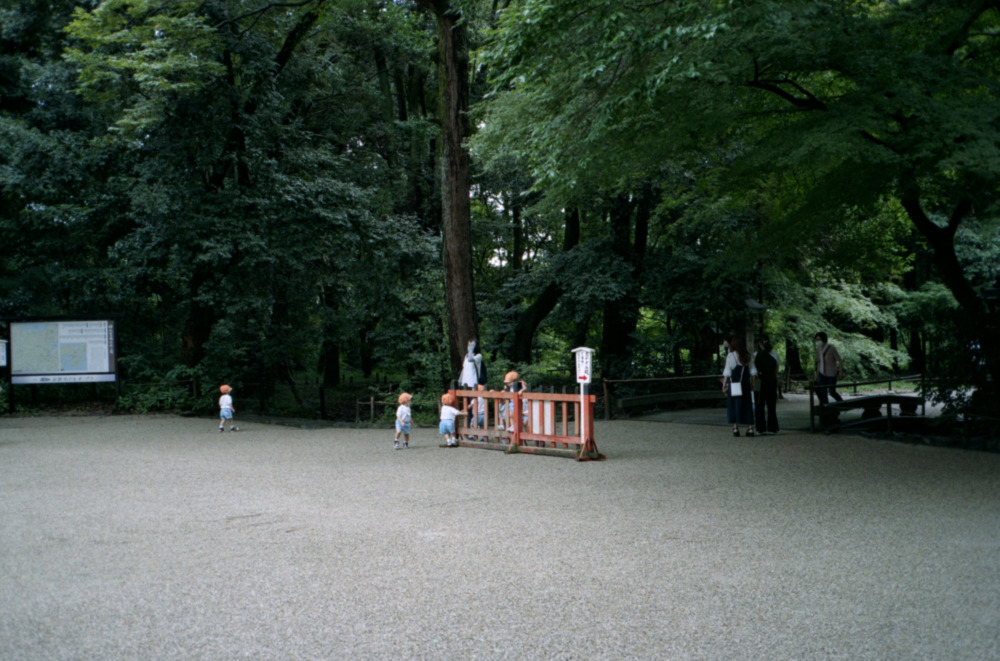 In the winter of 2021 I took part in "Intimate Path," an initiative of ART369, a regional art project in Nasushiobara, Tochigi. The event was planned by the art unit Com-course (Tomohiro Kubota + Makoto Yoshimura). Operators of stores and offices on or near Prefectural Route 369 where it passes through the city who agreed to take part were presented with a single artwork along with related items and a message from the artist, and were asked to spend around three weeks with the artwork. The operators who received the packages displayed the artworks in their workplace, home or wherever they liked, handling them or otherwise interacting with them in any way they pleased for the three-week period, which happened to coincide with the state of emergency, during which time they could also "meet" the artist via Skype. "Intimate Path" was staged as a "closed" event to minimize the risk of spreading the coronavirus, but I still think it was worthwhile for both the participants and the artists. Having an artwork displayed for an extended period in a place where people live as opposed to a museum or gallery and being able to listen directly to the participants comment on the communication that arose there by way of the artwork were experiences both new and enjoyable. Hearing someone who looked at a photo I had taken from a viewpoint that was unthinkably different from mine and explain how the subject appeared to them and what part of the photo attracted their gaze was a real eye-opener. We also discussed how that person's impression of the photo changed after viewing it as part of a photobook with other works during the three weeks. This made me want to take photos with an emphasis more on ensuring there was room for imagination than on the creative intent or method of expression. The group exhibition "from Intimate Path" held in July and August was an opportunity to share the results of the inward-looking initiative "Intimate Path," held privately in extremely close space, with those outside. Being able to take part in this initiative, which would likely not have been staged under different circumstances, was a truly valuable experience.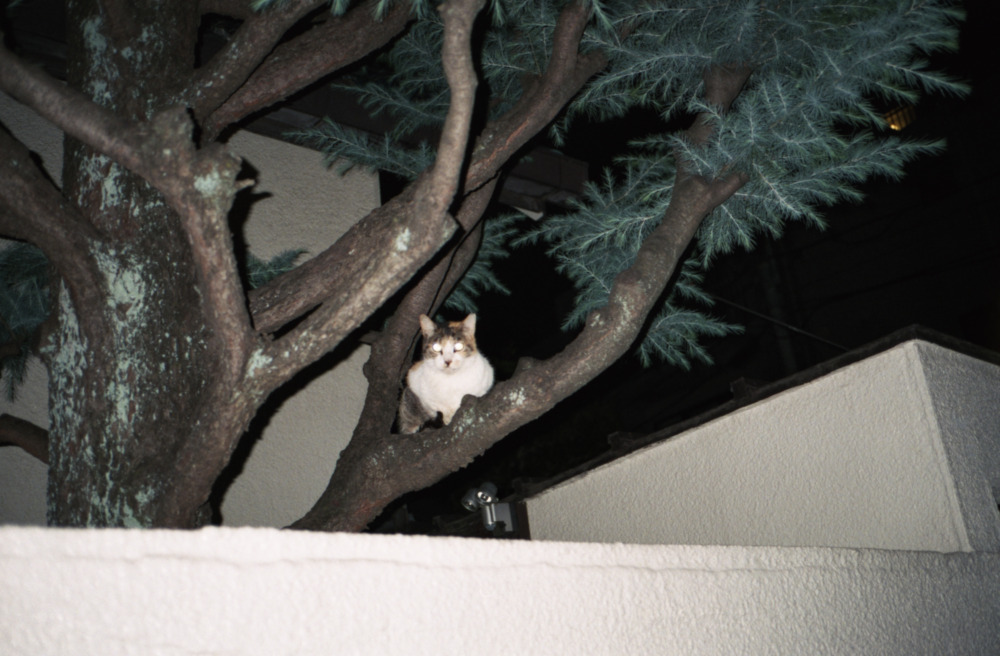 Though my activities in 2021 were extremely inward-looking, it turned into a year of many changes and discoveries in the basic themes of my art practice and in the ways I share it with others.
**********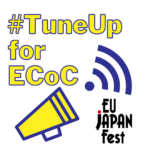 Artist Support Project #TuneUpforECoC: Supported Artist
https://www.eu-japanfest.org/tuneupforecoc/eng
(*Written in January 2022)