Alienating yourself with Yamada Taro
LUNA 2021 was a festive and artistic moment of celebrating that the worst of COVID-19 hopefully belongs to the past now. More than fifty artists and at least an equal number of other arts professionals from all over the world came together in the city of Leeuwarden to meet again after a challenging period. A period that for our branch, media- and light art, was not characterized so much by inactivity, but by meeting online, thinking in scenarios and developing concepts that allow social distance, fresh air, remote production and easy switches to events that are fully online in case it would come to the worst again.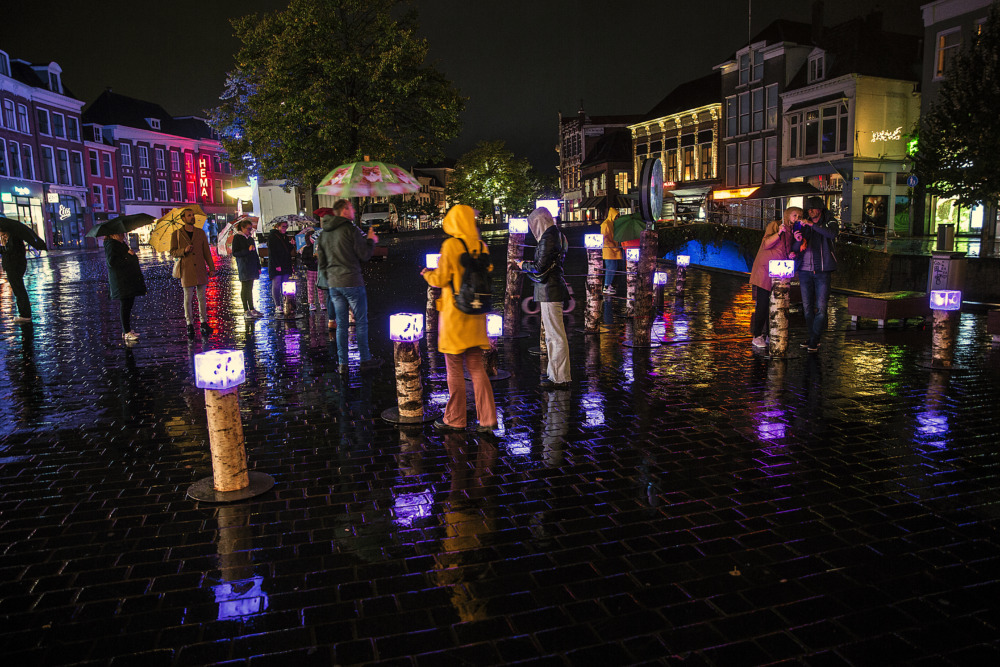 LUNA stands for Leeuwarden Urban Night Adventure: roundabout fifteen light-, sound and performance projects carefully installed at carefully chosen locations in the city centre of Leeuwarden, capital of the Northern Dutch province of Friesland. There is no fixed route that the tens of thousands of spectators follow, but they choose their own ways, assisted by an app that shows the locations on the city map. We choose this set-up because it makes visitors more aware of the city, the spatial conditions it offers, its beauty, its character. A bit of searching and making choices of one's own is part of this urban arts adventure. The absence of preset patterns sharpens the perception of the surroundings and creates awareness of the physical structure of the city, its architecture, roads, alleys, hidden squares, even some urban nature here and there.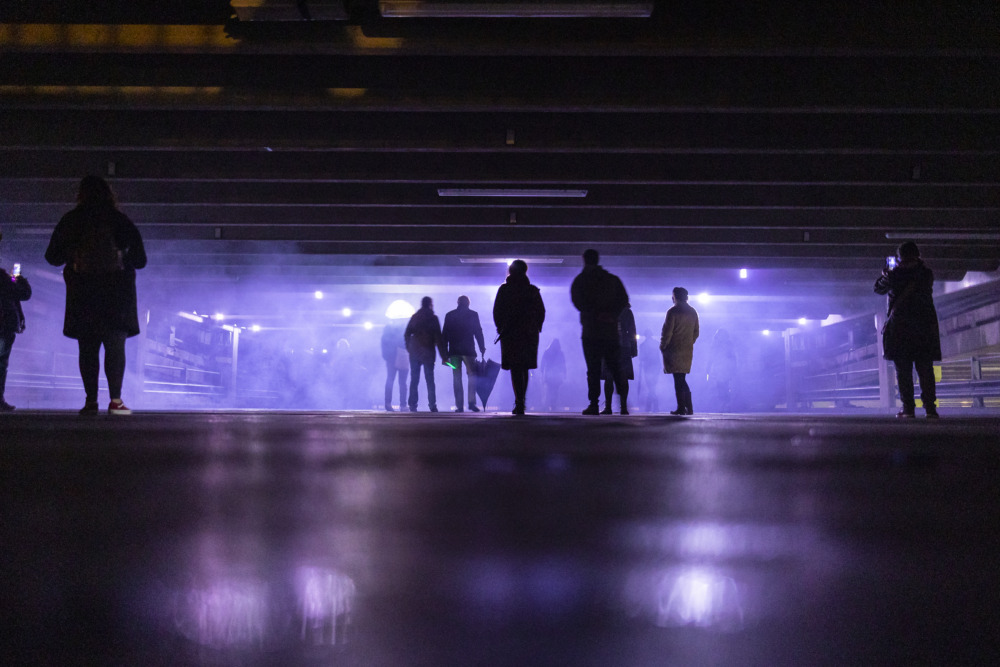 Art, the public, and the city itself altogether create a special experience. People see, smell, feel and hear their city from new angles, the city presents itself in a different way. By walking through your own city and being surprised by the interventions the artists add, the public takes on new perspectives, opens up to details and – as many say – go on a short, mesmerizing holiday close to home. This was felt even stronger than at earlier editions as LUNA was the first bigger public event that was allowed to let go of all Covid measures. Even though it was raining heavily on all three nights of the event, thousands of people strolled through towns and enjoyed the projects. Possibly the heavy weather even added to the festive atmosphere, the feeling of being reunited, withstanding everything together. What is being soaking wet from the rain compared to 1,5 years of staying at home, far away from any real life encounters with friends, family, neighbours, strangers and art?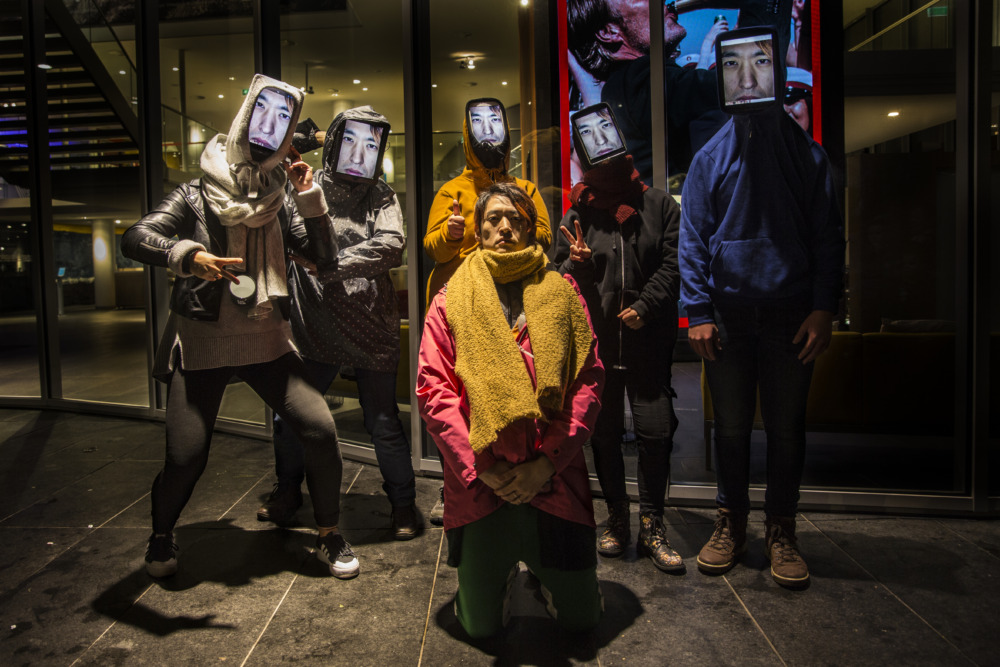 Within the programme that features many installations that have a strong connection with the physical environment, the Japanese artist Katsuki Nogami played a vital role, engaging the audience with his project Yamada Taro. Yamada Taro is the synonym of 'John Smith' or the regional Friesian equivalent 'Jan de Vries' – the average person, with a very normal name, the man in the street, or 'Jan met de pet' (Jan with the hat) in our cultural terms. Together with a group of eight performers that wore hoodies, covering their heads, and their faces replaced by iPads, the artist stood on Wilhelminaplein, the central square of the city. The group approached passers-by and asked them "can we borrow your face?". If people agreed, their picture was taken and immediately displayed on all the iPads. All of a sudden a whole group of yourselves looks at you, takes on your personality – each performer individually, and the group as a whole also represents you. The effect is a mix of hilarity, alienation, well-felt discomfort and great comfort at the same time as the face you see around you, put on a variety of bodies, is so familiar.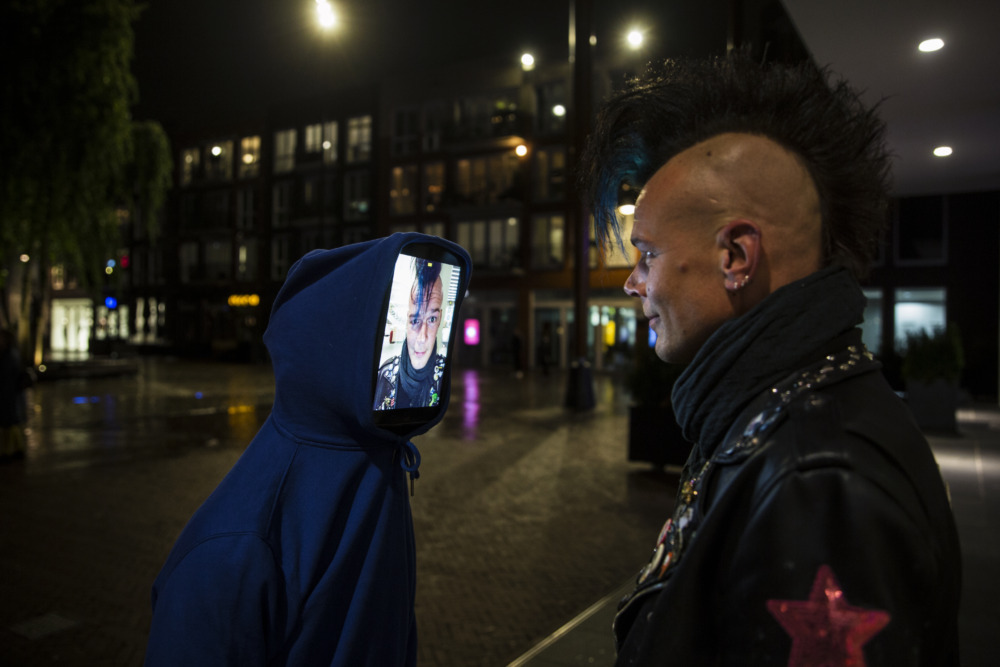 The project was a very valuable interactive addition to the LUNA programme, throwing back participants onto themselves, making them doubt and reflect, and overall it is a beautiful, ever-changing living sculpture that can change location and change a location.
We are very happy to have found Katsuki Nogami on the Meet Up ECoC! Portfolio website. In times where there were no possibilities to scout for artists at festivals and exhibitions in real life, the database was of great use. And also now we will consult it again in order to find out about interesting Japanese makers. However, and despite all the efficiency and comfort of working online and remotely, we are even more convinced than ever before that personal contacts and true encounters are invaluable. Nogami's work underlines this notion by showing that digitizing and multiplying people puts us at unease and makes us reflect upon the value of human relationships. We may always have felt what the Covid-period has shown drastically: real life and heartfelt connections cannot be replaced.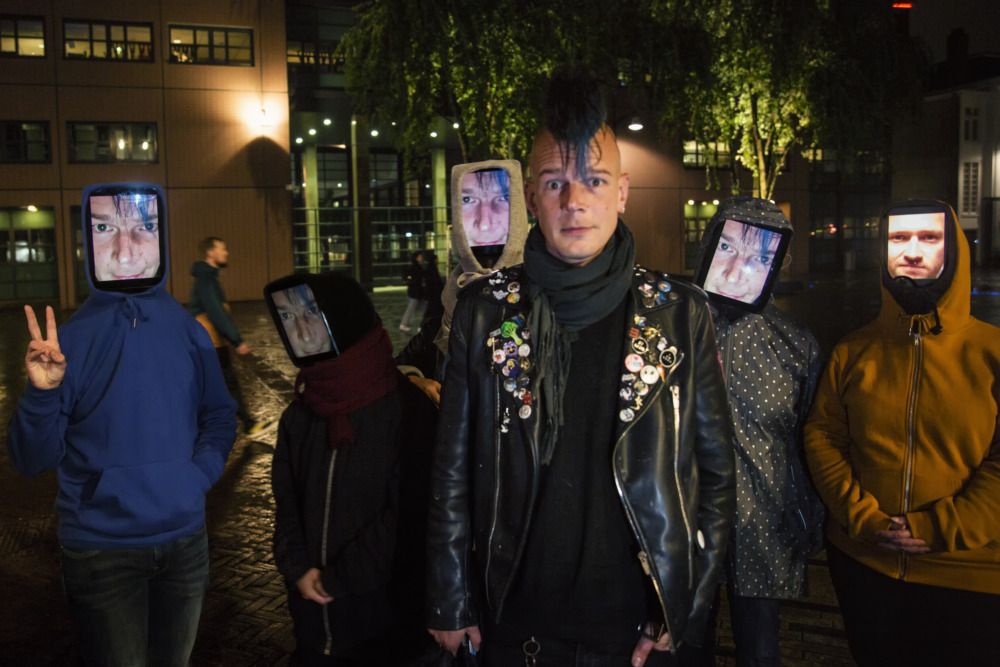 Photos by Media Art Friesland/Xanne Vera