Aikido – Harmony of diversities
This year Tendokan aikido dojo in Tokyo celebrated its 50th anniversary. The celebration is followed with the world Tendoryu aikido seminar which is held in Japan from 18th to 21st October at the Kannon onsen, in the Japanese traditional style spa hotel located at the Izu peninsula.
It is been 50 years since Kenji Shimizu Sensei, who was the youngest and last uchideshi student of Morihei Ueshiba, founded his own dojo Tendokan located at Sangenjaya in Tokyo. Three hundred people from more than thirty countries came to Japan to attend the celebration and the world seminar. Twenty people from Serbia and Montenegro spent three weeks in Japan and attended the world Tendoryu aikido seminar and 50th anniversary of the Tendokan.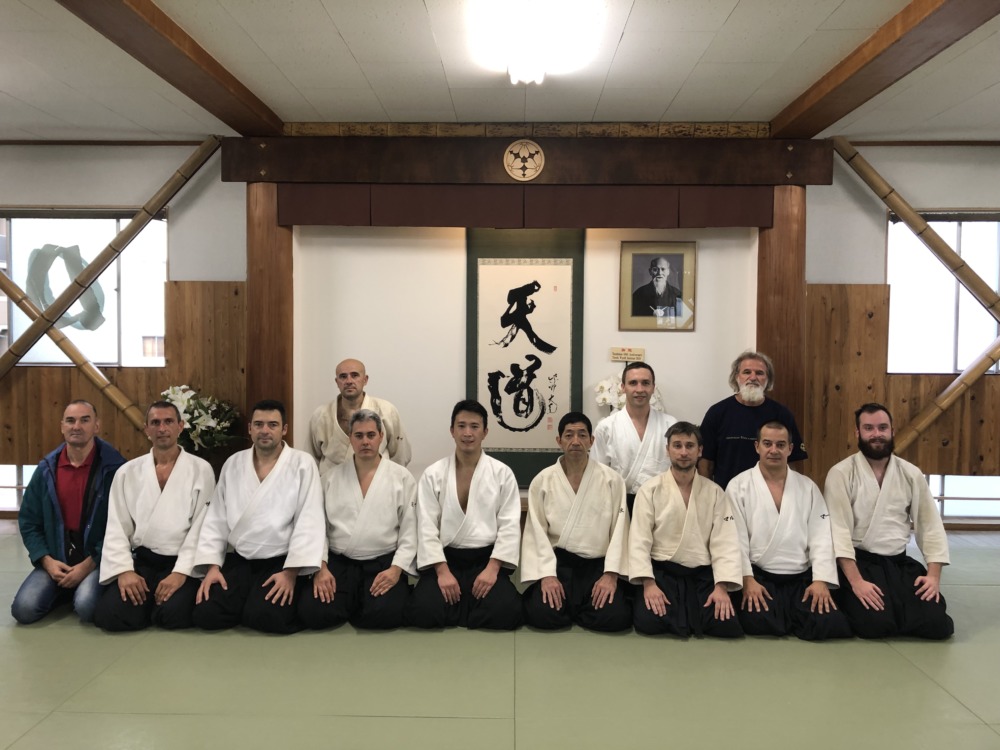 Our program for visiting Japan was also to promote our plan to organize big aikido event in Novi Sad, the European Capital of Culture in 2021. A wonderful opportunity for such promotion was given by the EU-Japan Fest which contributed by organizing a special reception inviting Japanese people interested in Novi Sad and our program. The reception was extremely well accepted with more than hundred guests with whom we could directly talk and exchange ideas.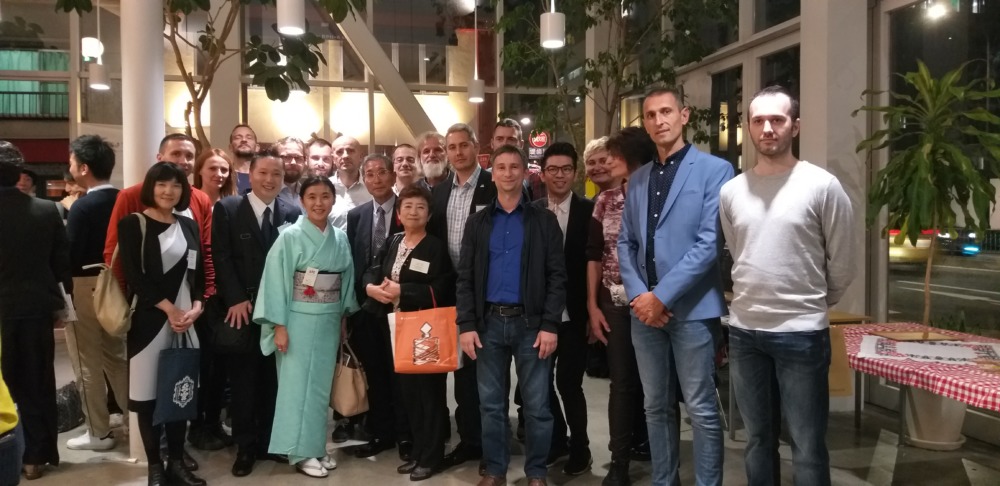 The world Tendoryu aikido seminar was organized at the Japanese traditional spa ryokan named Kannon onsen located near small town Shimoda which is historically very important place in Japan. The seminar was great opportunity for all people from Serbia and Montenegro to experience Japan and practice aikido with people from more than thirty countries. It was a chance to promote and invite all participants to Novi Sad in 2021. Representatives and members from many countries expressed their wish to join such seminar and importance of promoting and sharing values of aikido.
At the world seminar teachers of Tendokan led by Sensei Kenji Shimizu have taught the essence of aikido, harmonizing movements and ki. Shimizu Sensei used to speak about the founder of aikido Morihei Ueshiba and his memories from the time of being his student.
As a teacher of Tendoryu aikido in Novi Sad, I always try to put aikido in different contexts of life. Aikido is not possible to understand without trying to understand ourselves and without trying to integrate aikido principles in a real context of life. It is a process of self-development. Understanding aikido is always changing and developing according to own life experience. However, the understanding has to be formed on the strong basics which Shimizu Sensei has been taught by the founder. Thus, aikido seminars like the world Tendoryu aikido seminar in Japan are very important. In aikido there are no competitions between people or countries which are very common in many sports. On the seminars people train their body and mind, rather than competing each other they develop virtues as trust, benevolence, manners and respect to each other. Regardless of the nationality, age, skin color and even language skills everybody can understand each other well through the practice. Aikido is like a performance with the partner where the expression is more important than just a plain form. It is similar like we have in the theater, music or any other arts. Words are not that much necessary for real understanding.
Through the practice of aikido we can develop trust which is essential value for real friendship.
In the year of title 2021 we are going to organize Tendoryu aikido seminar with Sensei Kenji Shimizu in Novi Sad. "Aikido – Harmony of diversities" is the main idea for the seminar in Novi Sad in 2021. It is based on the values which our city Novi Sad shares and aikido gives.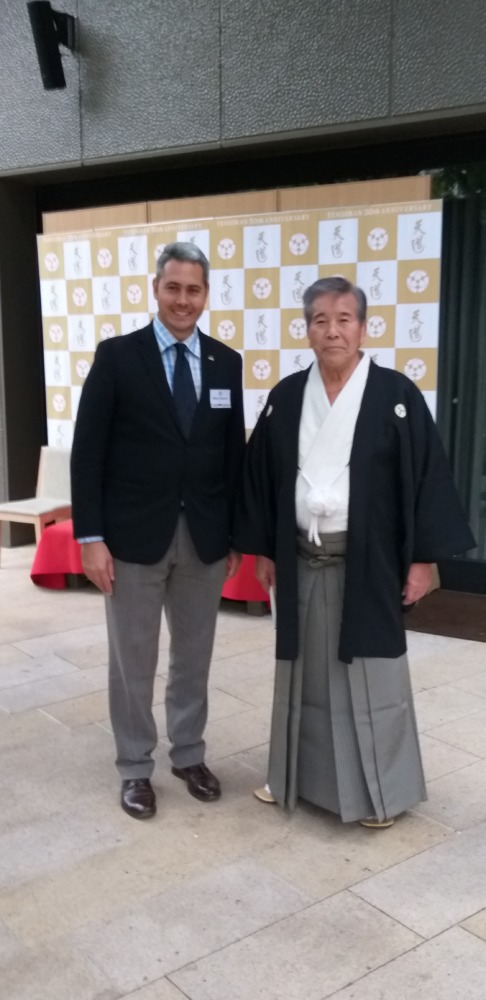 Once Shimizu Sensei was told by his teacher Morihei Ueshiba: "Shimizu, the earth has to be washed!". As much as aikido is getting popular in the global world, the responsibility for preserving basic ideas of the art is very important. Aikido with such values as Budo could significantly contribute to developing trust, flexibility and mutual understanding between people.
The celebration of 50th anniversary of Tendokan dojo is held at the Happoen garden, one of the most beautiful gardens in Tokyo. The ceremony is led by the famous Japanese actor and singer Mr. Tetsuya Takeda who is the member of Tendokan. The ceremony has marked the end of the first 50 years and the start of the next 50 years.
Three wonderful weeks in Japan have passed in a blink of an eye for all members. Everybody have got precious experience and many new bonds are established.