Looking back on a tumultuous year
It's already a year since we got into this situation, one that no one could have imagined. By looking back on this period, I would like to retrace the route this project has followed.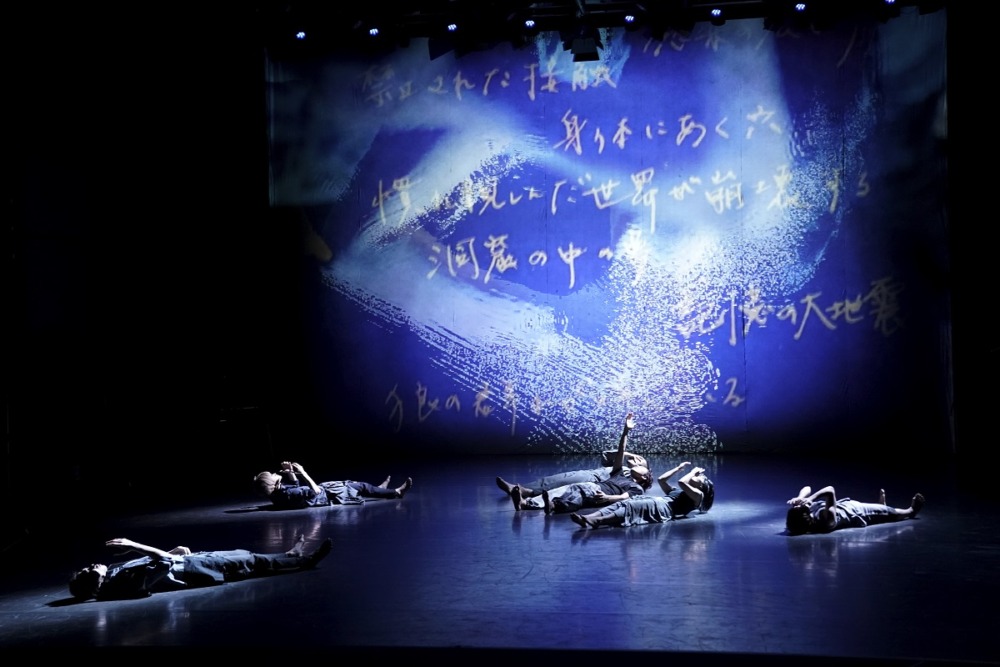 In February 2020, at around the same time that reports of COVID-19 infections onboard a cruise ship anchored in Yokohama Harbor began to dominate the news day after day, we held a launch event for Echoes of Calling at SHIBAURA HOUSE in Hamamatsucho, Tokyo. "Echoes of Calling" is an international collaborative project spanning several years led by Japanese contemporary dancer-choreographer Akiko Kitamura. Kitamura has previously undertaken two projects with Asian artists, both of which involved taking the results of meticulous research conducted on location and turning them into works that gave a bird's-eye view of differences and similarities with Japan. Because several years are spent on each project, things not visible at first become visible as time is spent collaborating on the creation of the works, including the rehearsal period. This is something possible precisely because of the international exchange that takes place over a long time in which people with different backgrounds respect and learn from each other.
This installment of "Echoes of Calling" is a journey exploring in 2019 how cultures common to Ireland, a country located on the western edge of Europe, and Japan, a country on the eastern edge of Asia, have been passed down over the centuries in places so far apart. In the summer of 2019, Kitamura travelled to Ireland to carry out research. In Japan, most people see Irish dancing alone as representative of Irish culture, but in Ireland Kitamura encountered sean-nós singing, an oral tradition that has been passed down unbroken from the distant past to the present. She got a strong sense that for the people of Ireland, pubs are places for the transmission of culture, and that the songs and dances they encounter there are performing arts similar to Japanese minyo (folk songs) and kagura (Shinto music and dancing).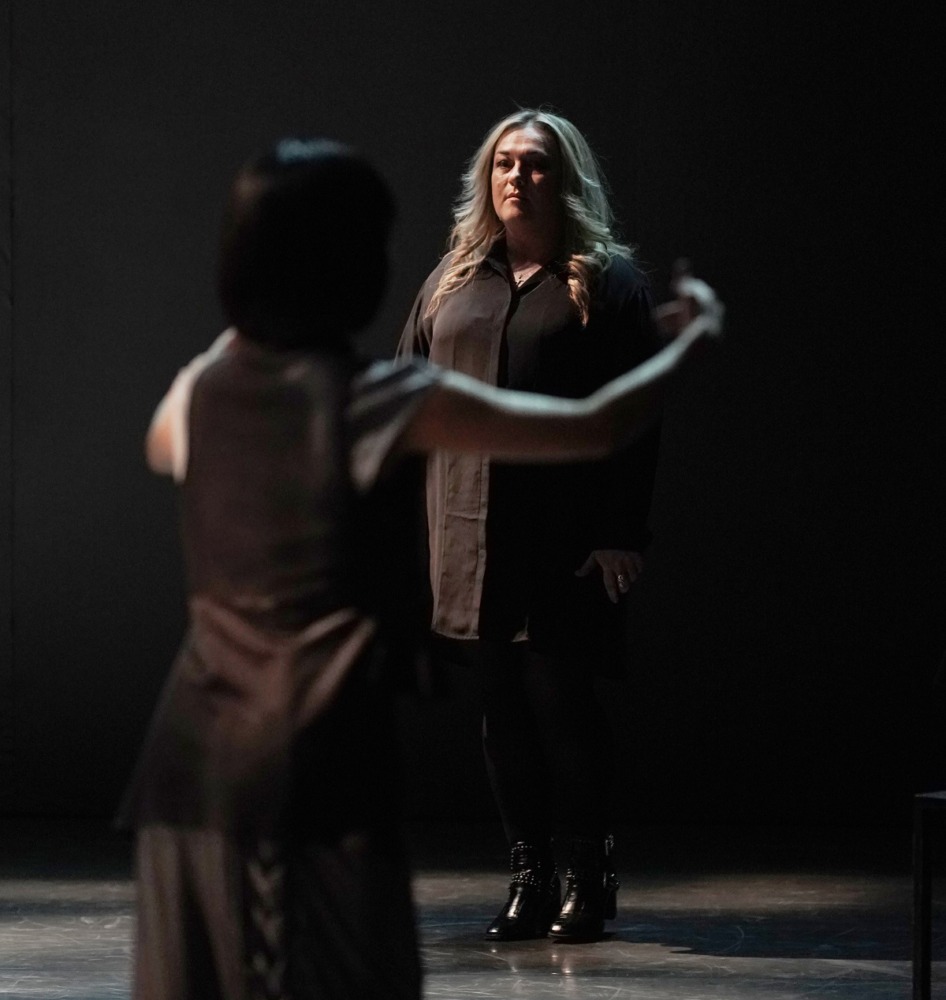 After the launch event, the original plan involved Kitamura working on the project while residing at Áras Éanna Arts Centre on Inisheer, a small island with just 200 permanent residents off the coast of County Galway in Ireland, before staging a world premiere as part of European Capital of Culture Galway 2020. However, because Kitamura was unable to travel to Ireland, this plan had to be changed. Work on the performance would begin in Tokyo from November, with the premiere staged in Tokyo in January.
One of the singers who took part in the Tokyo performance was an artist Kitamura met while conducting research in 2019, and the other was a singer she was introduced to by him and spoke to for the first time in a meeting conducted online. We are truly grateful that despite the unfavorable conditions, which included having to spend two weeks in isolation before being able to go out and about because of the coronavirus pandemic, they took the trouble to make the trip to Japan, a country neither of them had visited before.
But before they even got to Japan, events that would normally be unthinkable occurred. Firstly, there is a visa application process that needs to be followed in order for artists to practice while in Japan, but despite the fact that because of the lockdown in Ireland we used an international parcel service to send the Certificates of Eligibility issued by the Tokyo Regional Immigration Bureau to the two artists, they were not delivered. Several days passed with the items awaiting delivery at a distribution center in Ireland, and when we enquired we were told that because they were operating with the minimum number of the delivery staff, they could not say for certain when the COEs would be delivered. We then contacted the Embassy of Japan in Ireland, who provisionally accepted the applications using scanned copies of the documents so that the two singers only needed to submit the actual documents on arrival in Japan. We truly appreciate the efforts of the Consular Section at the Embassy of Japan in Ireland. There were also the problems of finding a medical facility that would issue a certificate of a negative COVID-19 test within 72 hours of the pair's arrival in Japan, having to undergo further tests at the airport upon arrival, and not being allowed to use public transport. No doubt we will never forget the many hardships we had to overcome in order to get the artists to Japan.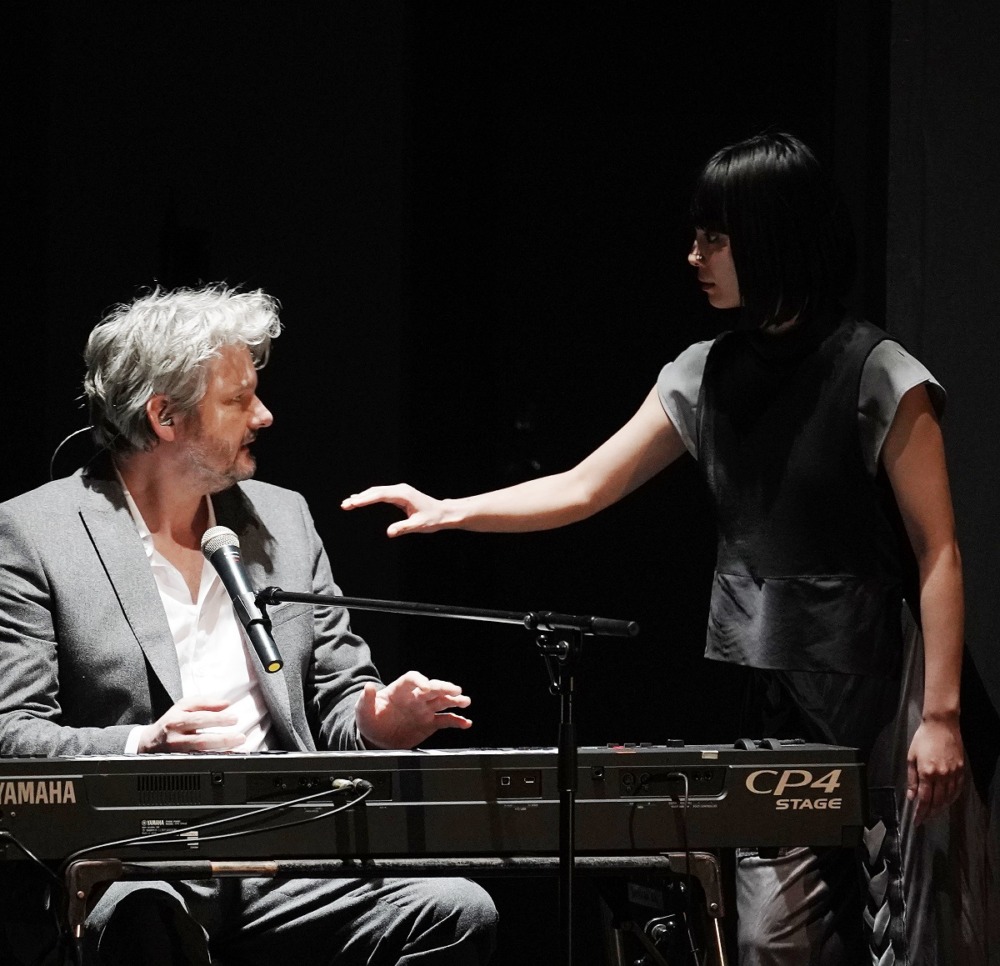 It was after Christmas, when they were still coming to terms with the inconvenience of life in unfamiliar Japan, that the pair, who had thrown themselves into the creation of music online from their rooms, came together for the first time for the rehearsals. They soon relaxed with the performers and staff on the Japanese side as the collaborative work got underway. In the past, it would have been possible to invite them to a welcome dinner, and it was extremely disappointing that this too could not be realized and had to be put off until another time. Despite this, it seems that on days when rehearsals ended early, they tried Japanese and Chinese food on their own, and it was a consolation to hear them say they enjoyed it.
In the New Year, as rehearsals continued with just a few days to go until the premiere, the daily announcements of the number of new COVID-19 cases in Tokyo became a real burden as we grew increasingly concerned as to whether we could actually stage performance with a live audience. It was a huge consolation that despite this, everyone continued to exert their utmost effort to present the work to a real audience. However, when the daily number of new cases in the metropolitan area exceeded 2000 and a state of emergency was declared, after repeated discussions about the safety of ourselves, the performers and staff, and above all the audience, we decided to abandon the idea of performing in front of an audience and instead webcast the premier as a video work.
Given the importance to us of performing in front of a live audience, it was a gut-wrenching decision. The frustration will only dissipate when we inevitably develop even better work and perform it in front of everyone. That this feeling is shared by all the performers and staff is also a source of joy for us today.
As for another edition, please check here.
*All photo credits to Hiroyasu Daido