[#KeepgoingTOGETHER] Vol. 40 / Online Distribution of Dance Work "Naoshima Theater"
Impressions Gained through Online Activities 
The work I broadcasted  on line is site-specific dance created in Naoshima Island Which is the main place for Setouchi International Art Festival 2010.In this case , it is very difficult to perform this kind of work again. But It was very meaningful for me to get chance to open this work again to the audience threw the online by getting support from this keepgoingTOGETHER project. While many people in Europe and Japan spend most of the time in home,broadcasting the images of dance inside and outside of islands could contribute for the peoples physical and spiritual freedom.I feel a lot of thanks to the keepgoingTOGHTHER project.
©Monochrome Circus
Twists Taken to Tackle Difficulties Appeared in the Preparation Phase of Online Distribution
In the case of NAOSHIMA THEATER ,I asked professional Cameraman and Video Director ,so editing was also in charge of them. That film was already archived on VIMEO, So broadcasting  this video was easy. But I thought it takes time to be known by surroundings ,So I made positive announcement activities. Objectly say, there was around 20 members include dancers, performers and staffs —some of them was no way to contact again – ,I asked all of them to cooperate to inform this events threw FB, Twitter, Instagram .It was amazing process to interlace our activities among the all the participants. Also while using Facebook,Twitter and Instagram I announced different timing on each time. After broadcasting I continued announcement.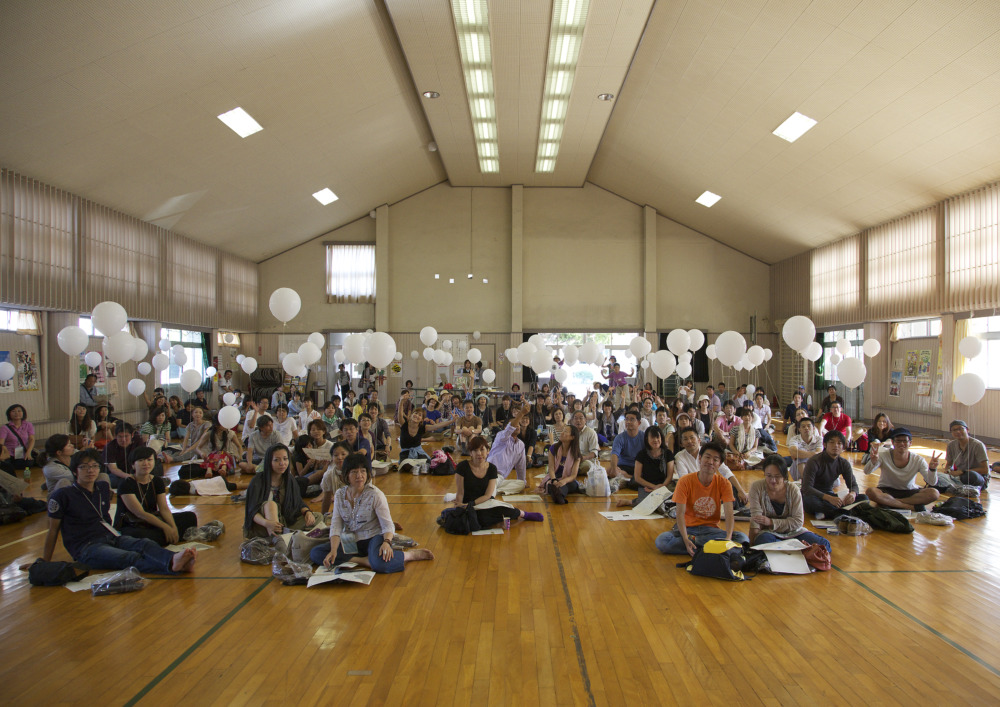 ©Monochrome Circus
Differences in the Number of Views and Comments in Comparison to Previous Online Activities 
I have never experienced broadcasting my archives, but after WHO declare about Pandemic I made 3 broadcasting project. One is not easy to compare with others because it was the campaign to support one club where is the foothold for the contemporary dance in Kyoto and was toll broadcasting. Other project was Lemming which described Pandemic.
It has past 2month and half after opening this video to the public on 16th May,then 400 people watched it. In the case of Naoshima Theater、235 people watched this one in one week ,so it was marvelous speed to be watched . There was also comments from wide range from  dancers ,dance critique, dance organizer ,the audience who watched real performance 10years ago to architects. One university teacher introduced this video to the students for study.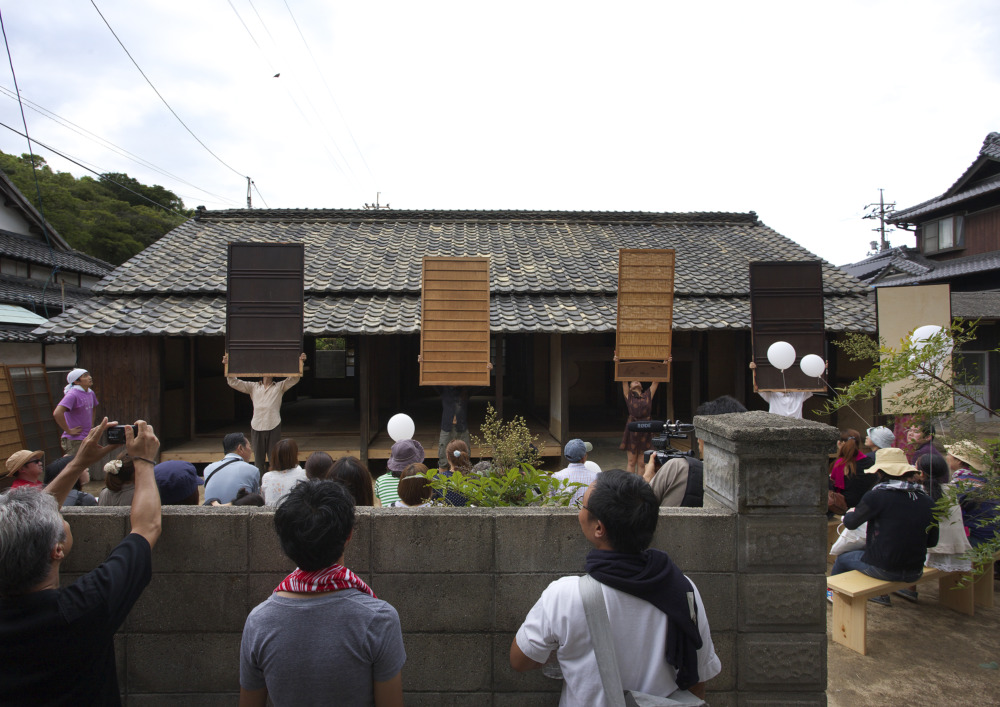 ©Monochrome Circus
<Program>
Online Distribution of Dance Work "Naoshima Theater"
Date: 26 May – 2 June 2020
Content:
Site-Specific Performance used all the are of Honmura-area on Naoshima Island. In cooperation with Setouchi Art Festival2010 、We created this performance with the collaboration with Shigeki Hattori /graf .
Promotion Tool:
Promotions on Facebook, Twitter, and Instagram before a week of the distribution
Distribution Tool: Vimeo via Facebook 
Twists to get attention and reactions from audiences:
Almost 20 people consist of current members of Monochrome Circus, performers within "Naoshima Theater", and staffs shared the information on Facebook. Promotions were done on Twitter as well, with a different hashtag in each tweet. 
The number of views: 235 (as of 1 June)