[#KeepgoingTOGETHER] Vol.27 mama!milk Site-specific Concert at Honen-in Temple, Kyoto
Q1. Impressions of your online distribution
It was very interesting trial to have much more audiences than the capacity of physical venue and re-consider about what and how kind of the things can reach to audiences. for example, when audiences come to "real concert, they have the way to venue, feel the atmosphere of the venue, have a look the architecture of it, feel the place of the audience seat and audience who sit down next to them and face the concert directly. But for the on-line concert, audiences would jump into the concert which already started. So we tried to reconstruct the processes of experiences for audiences, it's like way to play the instruments, construction of the show, choices of songs, way to switch the cameras, way to cut the frames, lighting design and way to make the time frames of the lighting structures. To imagine about conditions of audiences which are different each others also very creative experience.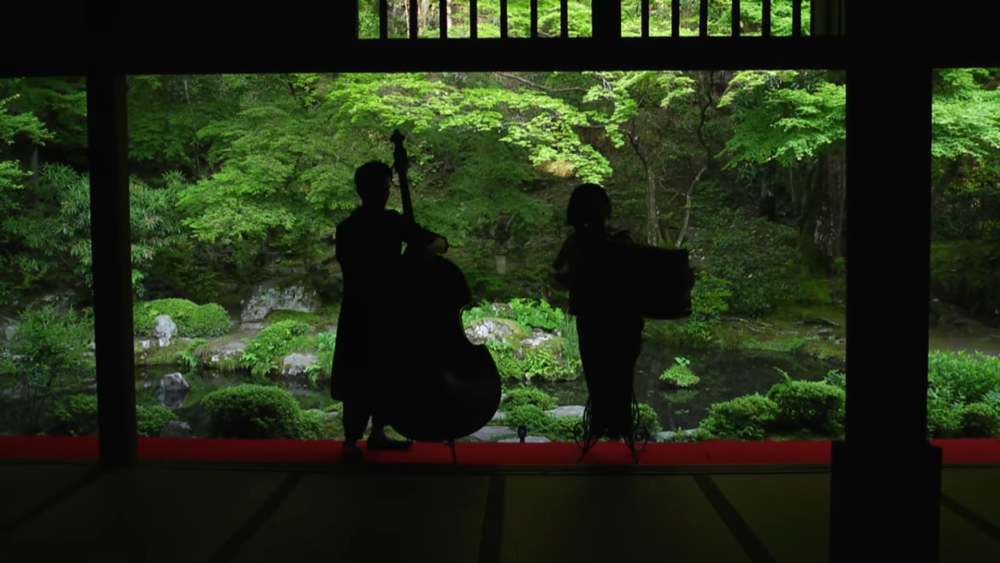 Q2. What did you struggle with in preparing for online distribution?
We went to the venue to preliminary inspection checking for "Live streaming" twice to have perfect condition of our show. But venue is old temple so they basically don't have free-wifi and much current capacity. Thus we asked the venue to extend wired LAN cable from next building and power cables. It was limited so we spend much time to make the best plan to arrange and manage it.
 For the audiences, they can listen the sound only come through the mic so we really took care the set up of it to get the sounds from back ground with musics. We planed the time while sun set, so we concerned and discussed about making balance between light(nature light and lighting design) and camera from the day of preliminary inspection.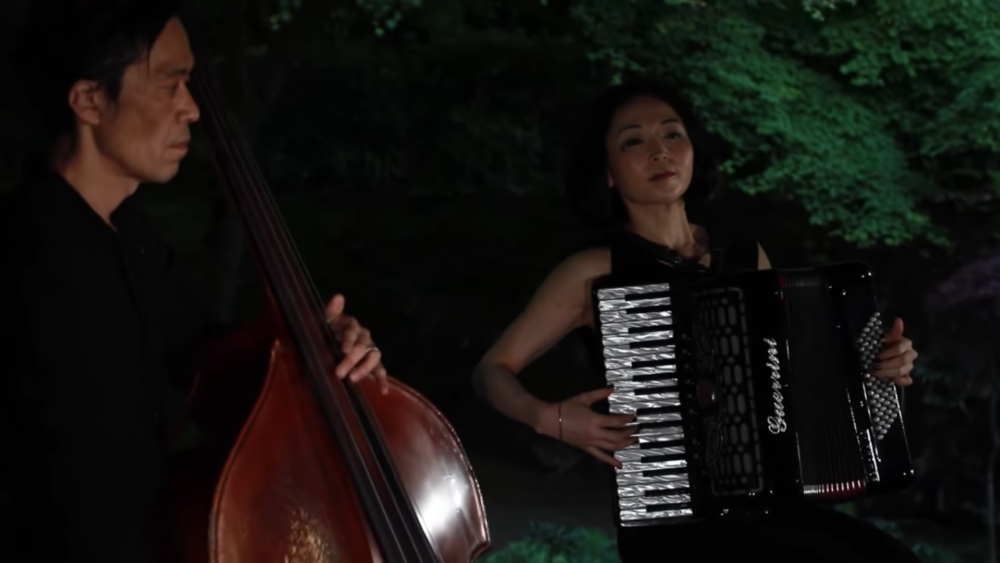 Q3.
Utilization and development of online streaming in further activities.
We are planing to have concert which will have online streaming on this June at THE MUSEUM OF KYOTO. Online streaming have advantage to invite the audiences who live far from the venue so we would like to explore the capability of it combine with real physical concert.
 Especially about balancing of the the prices of the ticket and budget of expenses are one big issue of us.   On the other hand, I believe we will see many of new approaches which can effect only through showing online.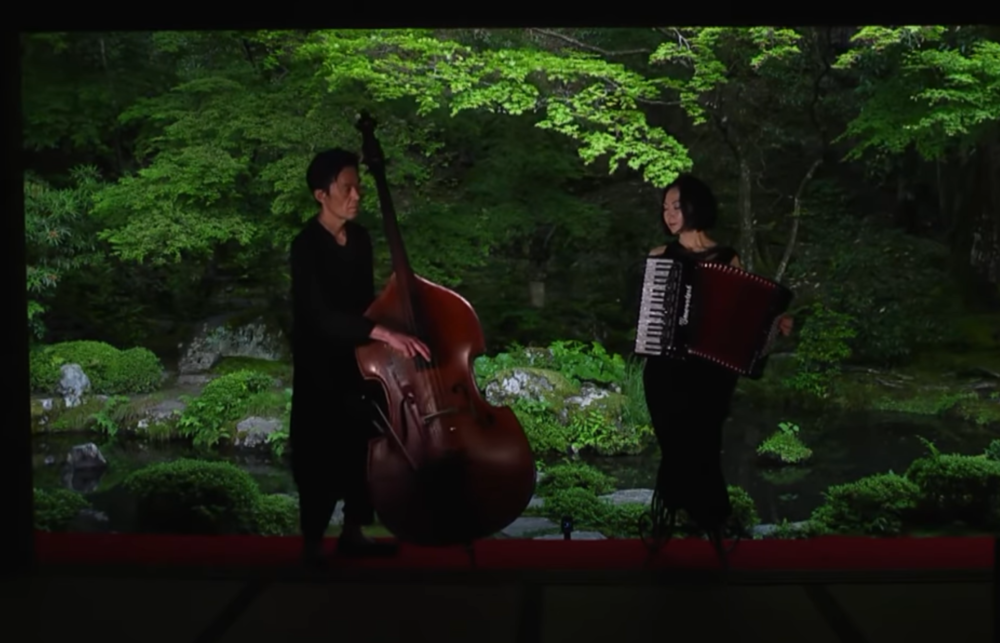 <Program>
Site-specific Concert at Honen-in Temple, Kyoto
Date: 17 May 2020
An acoustic concert with a view of a Honen-in temple in Kyoto
Promotion tool: Facebook, Twitter, instagram, e-mail, official web site
Distribution tool: YouTube
Device to get a reaction from the audience:
-Using hashtag
-Open the comment section of Facebook
Number of audience (in total):
-YouTube real-time viewing: more than 800
– Number of views: more than 2300 (As of: 21st May, 2020)