Three Bee Houses
MAGENTA Landscape Design Festival
The "MAGENTA Landscape Design Festival" was held under the theme of landscape, and included an exhibition, educational programs, discussions, and a variety of other events. The term "landscape" in this festival does not simply refer to scenery and view, but also to a wide range of other elements that make up scenery and views, including land, place, environment, and history. Therefore, the exhibitions I participated in created interdisciplinary artworks that combined disciplines such as design, architecture, history, biology, ecology, and psychology. The theme of landscape is tied to the fact that Kaunas is a city full of nature. However, in recent years, urban development has neglected the rich natural environment, resulting in the loss of mature trees and green spaces. The "MAGENTA Landscape Design Festival" was called upon to rethink the Kaunas landscape.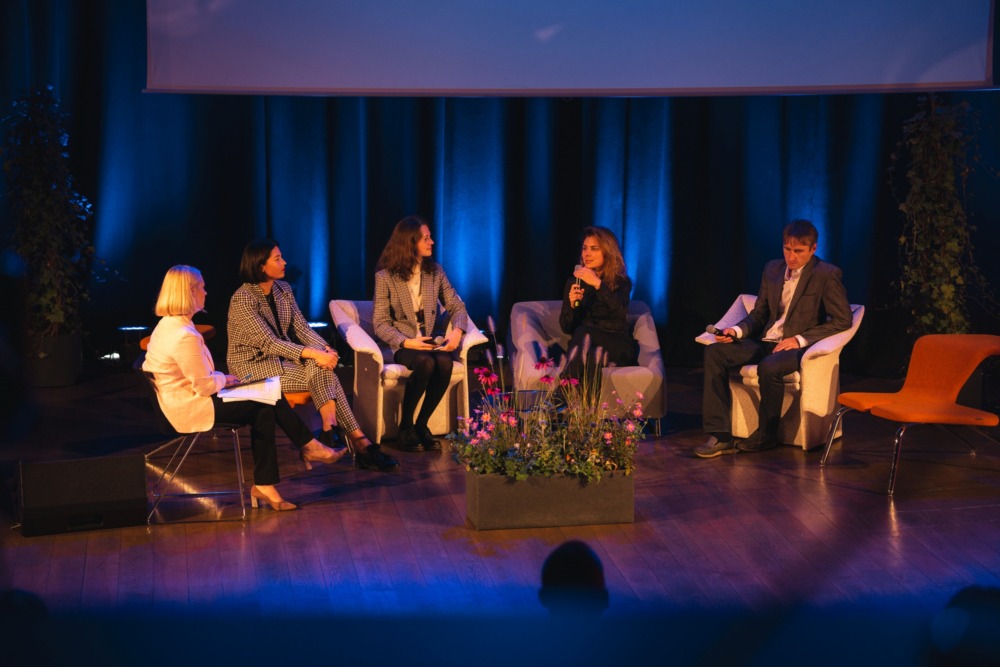 Bees and Lithuania
I have produced three bee houses. I was inspired to create the bee houses after reading a study that reported that Lithuanian bees have the best growing conditions of any EU member state. The mortality rate of bees is usually around 10%, but in Lithuania it is around 3%, and in some years it is less than 1%, which is the lowest in the EU member states. These findings are related to the fact that beekeeping has long been an important part of Lithuanian culture, as evidenced by the fact that the Lithuanian word "bičiulis," meaning best friend, is derived from "bitė" (bee). In 2005, the President of Ukraine presented three bee houses to the Lithuanian president, and I decided to create three bee houses.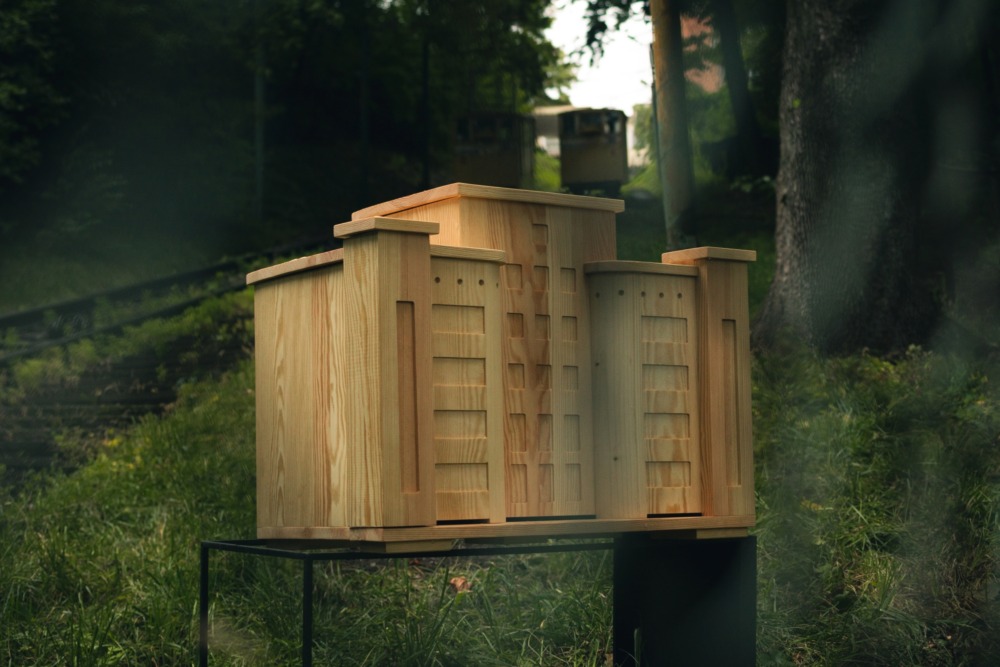 Modernist architecture in Kaunas
The Bee House I am creating is a miniature version of a historically important building in Kaunas. Kaunas has about 6,000 modernist buildings of various uses built during the interwar period of the 20th century (1918-1940). 1919 saw the Russian occupation of the capital Vilnius, and when Vilnius was annexed to Poland in 1920, Kaunas became the temporary capital. From then until 1940, Kaunas developed as the largest city in Lithuania. It was under these circumstances that these modernist buildings were constructed.
Architects sometimes refer to animal houses in search of comfortable spaces, but in this case, the opposite is true: architecture built for humans has been converted into bee houses. When a new country or society is created, new public buildings are also created. Therefore, the country and society are projected onto these buildings. I wanted to provide an opportunity to reconsider the landscape of Kaunas by considering the meaning of bees living in houses that project human society, independent of the ties of human society.
The three bee houses can be viewed from the cable car. The cable car was also built in 1931 during the interwar period and is one of the modernist buildings still in operation today. The idea was that by allowing humans to ride in the cable car and view the beehouses, a good relationship between humans and bees could be established.
Thanks to Mr. Gediminas Banaitis and the MAGENTA team for this work. I selected three important modernist buildings in Kaunas and made architectural drawings of them as houses for bees. The woodworker Mr. Vidas Varnas was in charge of the production based on the architectural drawings. After the exhibition, the three bee houses will be maintained by beekeepers, and it is expected that honey will be collected in the near future.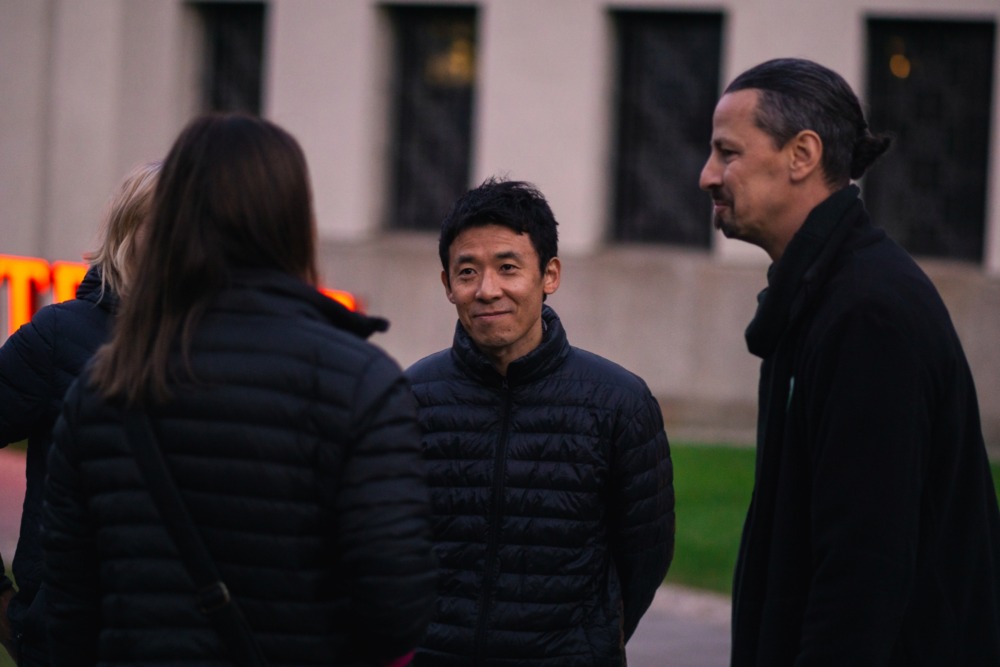 Mr. Chiune Sugihara
I have been living in Vienna, Austria since 2020. One of the difficulties one encounters when beginning to live in a foreign country is obtaining a visa. In fact, my visa extension application in Austria was still under review after more than a year, which made me anxious about my trip to Lithuania. The delay in visa processing in Vienna is not limited to me, but many Japanese residents in Austria are in the same situation. Last year, the Japanese Embassy in Vienna formally protested to the Austrian Immigration Office, but the situation has not been improved yet. This situation is not illegal as long as I stay in Austria, but it is only a situation within Austria and may not be applicable outside of Austria. I contacted the Lithuanian Embassy, the Lithuanian Migration Service, and the Lithuanian Border Guard to confirm that there is no problem with entry into Lithuania. However, the Austrian Ministry of the Interior warned me that I might not be able to re-enter Austria from Lithuania because I did not have a valid visa. The Ministry of the Interior offered me a special permit to be issued by the Austrian Embassy in Lithuania. However, they replied that this permit would only be issued in specific cases and they were not sure if I would be eligible for such a permit. I immediately contacted the embassy, but was not able to get through. I later found out that the Austrian embassy in Lithuania was closed and a new consulate was being opened during the transition period. In the end, I was left in an uncertain situation, not knowing whether I would be able to re-enter Austria. Upon arrival in Kaunas, I was relieved to hear that the Austrian Embassy in Copenhagen, which has jurisdiction over Lithuania, had issued a re-entry permit document. I would be the first guest at the Austrian Consulate in Lithuania, which had not yet installed a sign. The consul, Thomas, himself greeted me and welcomed me with coffee and chocolates. He had researched my work in Kaunas on the Internet, and we had a lively conversation about my activities in Kaunas and my life in Vienna.
This is a completely different situation from the many Jews I saw at the Sugihara House in Kaunas, who were in danger of their lives and gathered to seek visas to come to Japan. However, it was an event that made me realize the greatness of Mr. Chiune Sugihara and the uncertainty of having no certainty of one's status as a person.