Making an exhibition. Building a network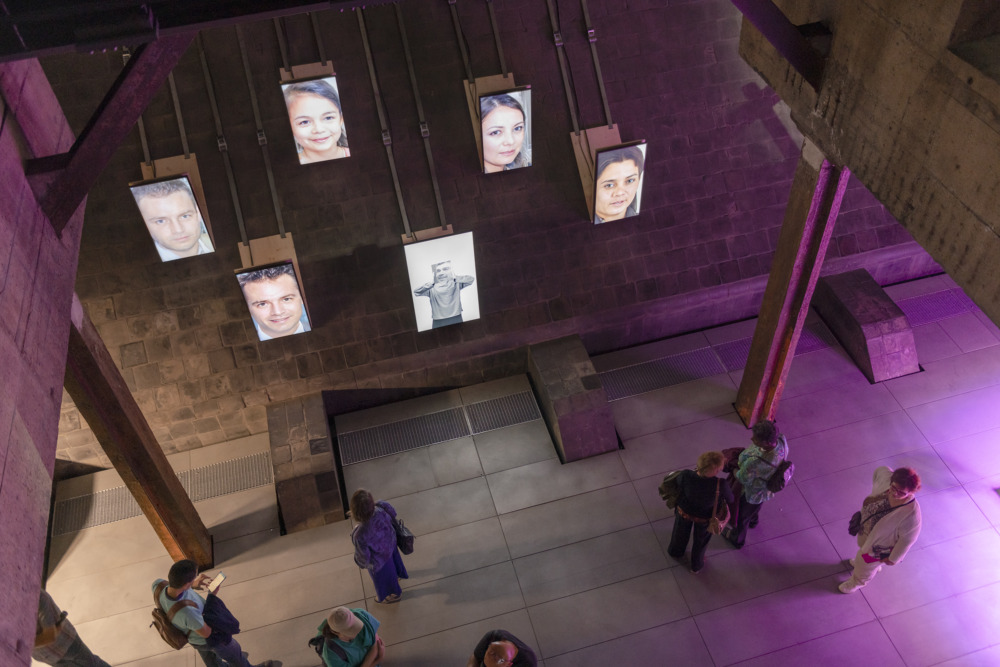 In early 2019 the small team of Esch2022 – European Capital of Culture invited Ars Electronica to curate an exhibition for the Möllerei in Esch-Belval. A former storage hall for the iron ore and coke used in the process of smelting, the Möllerei was then due to undergo thorough refurbishment work. After two years of intense building work the Möllerei was ready to host a programme of three exhibitions looking at the widespread impact of scientific research and media technologies through the lens of art.  
The first exhibition – organised in collaboration with ZKM | Center for Art and Media Karlsruhe – explored the notion of identity in the digital age. The second exhibition – organised with House of Electronic Arts (HEK) – looked at how technology can be used to expand our knowledge and understanding of the countless non-human species with whom we share a world.  
Our third exhibition "IN TRANSFER – A New Condition" sought to explore the nature of change by asking which major themes are now compelling us to change as a society and consider what role art could play in this process of transformation. It was curated by Martin Honzik, CCO and managing director of the Ars Electronica Festival, Prix and Exhibitions and Laura Welzenbach, head of Ars Electronica Export. 
Early in the project it was clear that the exhibition should include artworks by artists and collectives from Japan, a country known for the excellence of its contribution to the global media art scene. Ars Electronica's extensive international network has thus been key in including several artworks by Japanese and Japan based artists and collectives to the project. 
Given the complexity of the space and ambition of the exhibition project it was clear that the allocated budget (covered at 100% by Esch2022's public funds) would not be sufficient to secure the participation of all selected artists. The EU-Japan Fest funding opportunities were available to help us make sure to include the works of several Japanese/Japan based artists and collectives in the exhibition. A first application was made in late 2021 with a positive outcome.  
In March 2022, as we were confirming artists participation and started organising transports the Russian – Ukraine war was already having a strong impact on international travel and shipment. Prices soared and we had no other choice but to review our initial concept and reduce the number of Japanese/Japan based participating artists and collectives in the exhibition.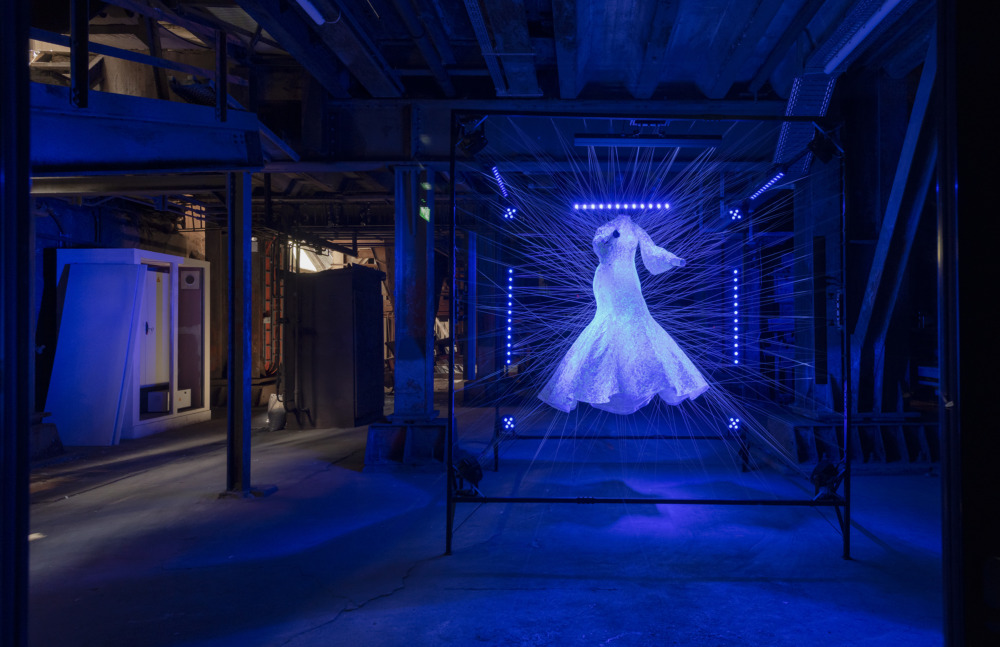 Despite the steep costs rise the EU-Japan Fest Committee increased their support to match the amount required to keep all shortlisted artworks in the exhibition: Modified Paradise: Dress (2018) by Another Farm (Hiromi Ozaki [Sputniko!] and Masaya Kushino); NAMAHAGE in Tokyo (2017) by Etsuko Ichihara and ISID Open Innovation Lab; What a Ghost Dreams Of (2019) by h.o (Hideaki Ogawa, Taizo Zushi, Emiko Ogawa, Junichi Yura, Hiroshi Chigira, Naohiro Hayaishi, John Brumley, Yoko Minagawa, Yuichi Tamagawa, Sakura Toyabe).
Given the complexity of two of the three artworks in the exhibition the presence of the artists was necessary for the installation. Masaya Kushino from Another Farm and Hiroshi Chigira and John Brumley from h.o spent several days on site with our install team. Their stay was a particularly important moment for us and our team to learn how to install the works as well as on a personal level for the artists themselves. Meeting Masaya Kushino, Hiroshi Chigira and John Brumley in person also allowed our team of mediators to engage in conversation with them and learn anecdotes about the artworks, something which has since proven valuable when giving guided tours and answering questions from visitors.  
The exhibition opened to the public on 3rd September 2022 to over 200 visitors and several Luxembourg and Austrian officials. Over the course of the following three months we received a steady flow of visitors from diverse background. Many were particularly drawn to the participative and real-time imaging aspects of h.o's What a Ghost Dreams Of and the craft and fine details of Another Farm's Modified Paradise: Dress.
To build a legacy around the series of exhibitions in the Möllerei and contribute to a larger discourse on the dialogue between media art and heritage sites Esch2022 partnered with renowned Berlin based publisher Hatje Cantz. The "IN TRANSFER – A New Condition" exhibition catalogue features an essay and walk-through the exhibition by curator Martin Honzik. It is accompanied by several artists quotes and over 85 images, including double-spread exhibition views highlighting the dialogue between the artworks and the building. It will be released in February 2023. 
One of the goals of the programme of media art exhibitions was to show our varied audiences how and why media arts and the study of digital culture are key in questioning and addressing timely issues relating to technologies, societies and the Anthropocene. Our visitors have been very responsive to media arts practices and discourses and their interest has grown steadily as our programme unfolded. This successful outcome has already lead to important discussions with the Luxembourg Ministry of culture and the City of Esch-sur-Alzette about presenting, documenting, and studying artistic practices relating to science, technologies and society for the years to come.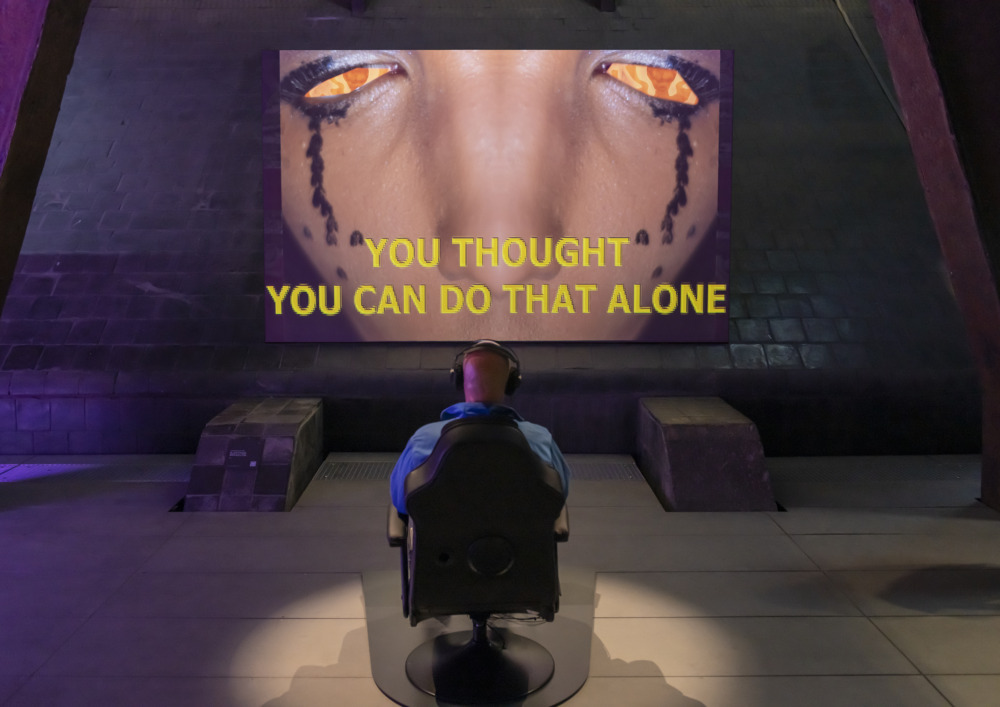 This legacy project will build on the international network created by collaborating with Ars Electronica, ZKM | Center for Art and Media Karlsruhe and HEK (House of Electronic Arts) and the many artists and practitioners we have met through these exhibition projects. It is our goal to carry on presenting the best of contemporary media arts and digital practices and contribute to the global discussion around art, science, technology and society. It is clear that collaborations with Japanese/Japan based artists, partitioners and institutions will be key in presenting the most relevant media arts programme to our audiences. We will therefore focus on furthering our relationship to the country through programming, partnerships, and institutional collaborations.