[#KeepgoingTOGETHER] Vol. 54 / Sketch of cavity.
Time, the Number of People, and the Environment for Online Distributions
Staff cast: 7 people in total
1 week for a meeting to organize the launch of the project
10 days for screenwriting
1 week for casting
3 days for location
3 days to shoot
3 days to edit
The content will be the number of days required for the whole.
There are 7 staffs, 1 production, 1 director, 1 recording, and 4 casts.
The environment is mainly for location shooting, post-production, sound adjustment work, and editing work in the studio.
The location was shot mainly at Kaihin Makuhari.
Difficulties and Twists within Preparations for Online Distributions
In a tight schedule with a short period from planning to delivery, the key point was how to make a work with high strength.
So the structure needed to be minimal and yet effective. I was most struggling with the idea here. This time, there is also a place to configure silently to withstand overseas needs. It was a big point.
 We put together the points above and focused on the planning, planning script production, and the selection of locations that can withstand the content. Since the content is also special, we held casting meetings in order to collect unique casts.
 Without causing a difference in nuance due to the result translation, I think it became a borderless work. Since the composition color is unvoiced, it became a point and it was shot at 4k.
As a result, the length of the video became longer and the shooting was done at 4k, so it took a lot of time to export and upload the data, which was also a big issue. The above are the difficulties in this production.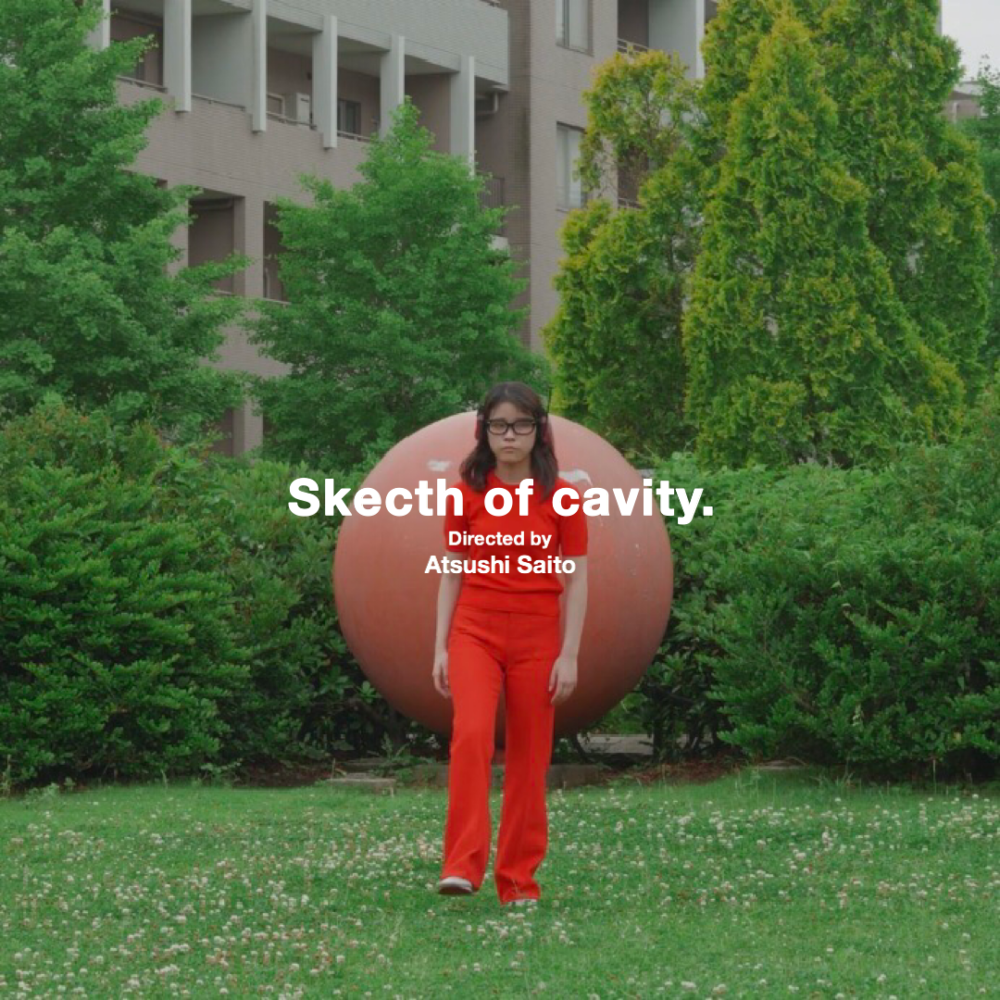 Utilization and Development of Online Distributions for Upcoming Activities 
We will continue to regularly upload short video works using Youtube, a medium that can be easily viewed from all over the world.
We would like to build a new cultural system to create an art-viewing experience that is familiar and can be viewed on a daily basis and is not limited in the area. We are planning to make a series of silent works like this one that can ask philosophical questions to borderless. We would like to continue to propose new forms of expression that are different from existing short films.
 In addition, I would like to be able to produce medium- and long featured video works as the needs grow. When the direction of the work has been decided, we will consider putting it on display at overseas film festivals. We plan to expand the team at the same time with this production team as the main member.
<Program> 
Sketch of cavity.
Date: 14 June 2020 
Content: 
A note on Sketch of cavity.
The ultimate elliptical space.
I wonder.
…Where?
A strange and familiar landscape.
The hustle and bustle of the city. City construction. Urban phenomenon.
Miscellaneous, sometimes obscure.
Scrap = Pass each other.
For strangers and acquaintances.
Scraping = Passing and disappearing
Landscape with vivid colors.
The landscape tells the phenomenon with a silent face.
Hair is flying.
The shadow of someone is also shaking.
The trees are shaking.
Setsuna. Recognize the phenomenon.
According to The wind is blowing.
Over the sky. Encounter. Feel so good.
The flowing cloud. Refraction of the rays of the sun.
…Kenji Miyazawa says.
"All these propositions
As the nature of the image and time itself
Claimed in the 4th extension. "
Through the cavity, like a hole drilled.
no. Beauty is real through the beautiful cavities.
There is no beauty derived from the preceding format.
A beautiful cavity.
First of all, it's here.
I would like to conclude by drawing the words of Jack Derrida.
"The eyes are not there to see something,
It is absolutely necessary in order to shed tears. "
For us, for those who deal with video, I think Derrida's statement is a highly thought-provoking
parole.
question.
"Draw a cavity" Sketch of cavity.
Promotion Tool: Instagram, Facebook, Twitter
Distribution Tool: YouTube
Twists to get attention and reactions from audiences:
Promotions by casts on their social media accounts and on a website of inland dimensions festival.
Activation of comments on YouTube 
The number of views: 218 (as of 2 July 2020)