[#KeepgoingTOGETHER] Vol. 52 Talking Music
1.  Impressions of your online distribution
It was my first time to experience live streaming. It had been making me feel so nervous every day for a week before the live streaming. It is true that the concert is always a live thing so I thought there was no difference between the live concert and live streaming. But I wasn't sure how the audience feels from our performance and talking since there was no way to get to know the people's reaction directly during the streaming. It made me feel anxious and this feeling lasted until even after the streaming was finished. After the streaming, we could see the comments and get messages from the audience and then we finally felt relaxed. If it is possible to continue this streaming, I wish to try the live chat which I can always get the respondings from the people who are watching.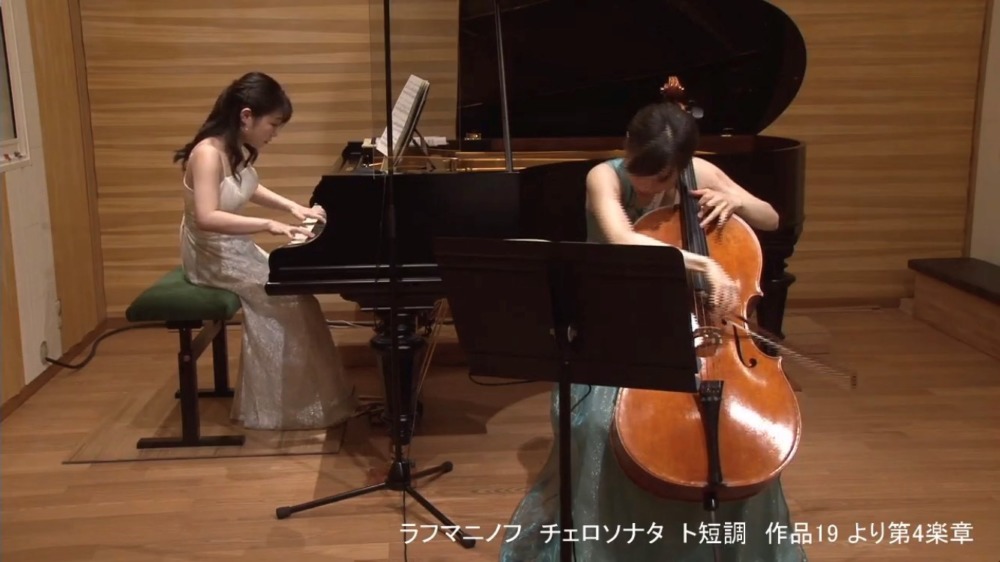 2. Time, number of people, and the environment required to prepare for online distribution.
We rehearsed for the repertoire itself one day before the streaming for 2 hours (since we have been playing so many times in the various types of concerts for a long time, we didn't need to rehearse a long time but just needed to get back our feelings together). We asked an engineer who is a good friend of mine (Pianist Kae Ozawa) to do the streaming and he did all the technical part of the streaming. So the total of three people, the engineer, cellist, and pianist, has done the streaming together. Since the engineer has the studio in his house, we streamed there. But the things we needed to prepare before the streaming for example advertising, we had started the preparing part about two weeks before we live-streamed by texting directly or using SNS to spread the information out.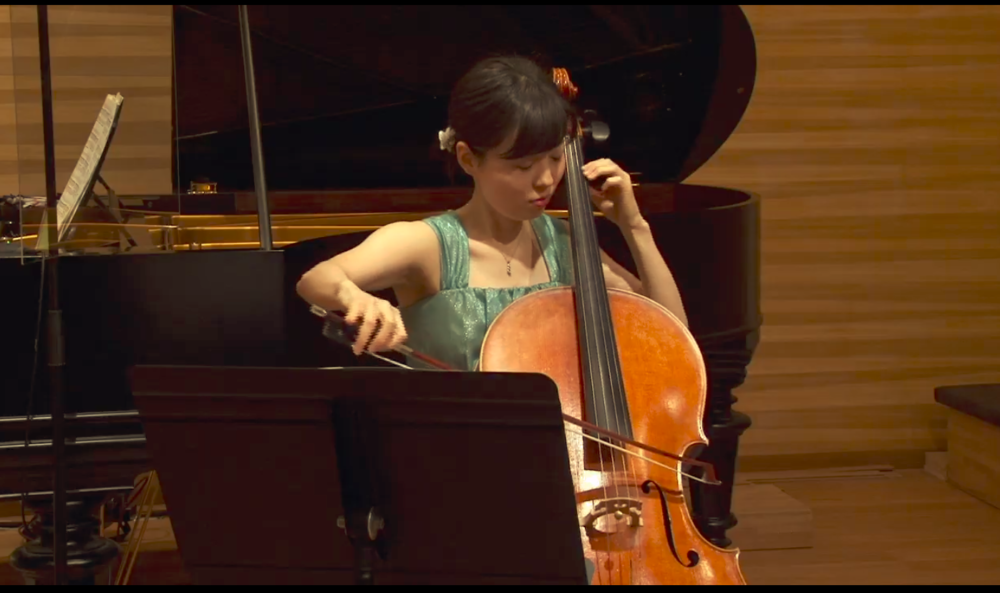 3. Utilization and Development of Online Live Streaming for Forthcoming Activities.
As I mentioned before, this was my first time to experience live streaming in my life. I couldn't imagine how it would be before I did it and there are some parts I still cannot imagine how people feel about streaming since I understand that music is always the live
thing and some people prefer the live concerts. However, I feel the most important thing, for now, this difficult time with covid19, is to ensure the people's health and I would like them to listen to the performance without any worries about their healthiness. But during their stay home time, I would be so happy if people enjoy their home time and it would be my great pleasure if they could have done it by listening to music including my performance. This time, I could surely feel from at least some people that our live streaming made them feel better and relaxed. Also since I am an official pianist at the university and know a lot of musicians who play various instruments, I saw so many concerts, unfortunately, cancelled during this period. Through my experience this time, I would be so glad if I could give them the chances to play in this new style of the concert.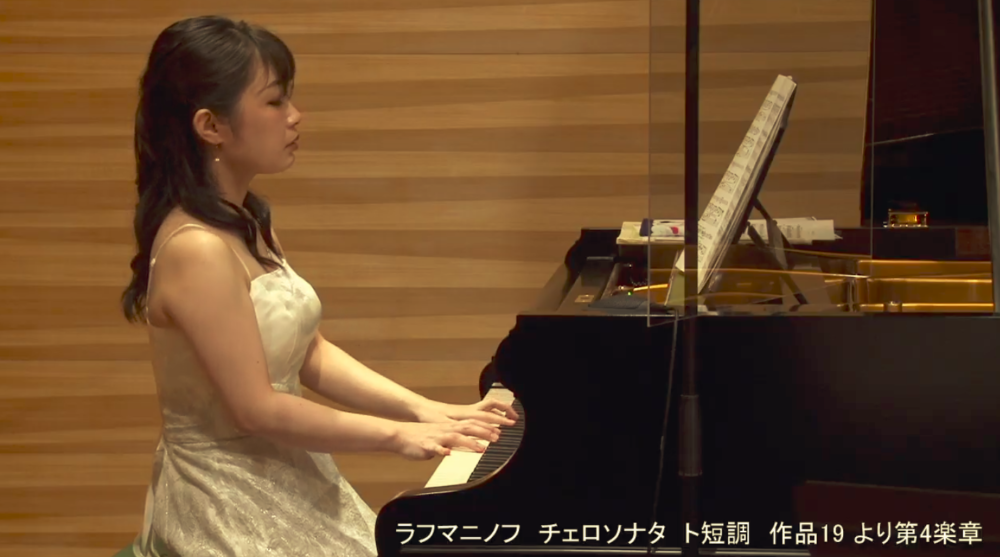 <Program>
Talking Music
Date:  6 June 2020
Contents: 
A recital by Ms. Fumie Kato (Cello) and Kae Ozawa (Piano) (Archive)
Program:
Saint-Saens: Swan
Schumann: Adagio and Allegro
Debussy: Beau Soir (beautiful evening)
Faure: Sicilienne
Rachmaninoff: 4th movement from cello sonata op. 19
Promotion tool: Facebook, Twitter
Distribution tool: YouTube
Number of the audience: 60 (Real time)