A promising meeting of young Japanese and Lithuanian musical vanguardists
shishi and Kuunatic – two bands from most distant parts of the world with their own backgrounds and traditions met each other to create something unique. The meeting was a challenge from the first view and raised the questions of how these two different sounds, cultures, backgrounds can find a common point in their arts. Even though you can see some similarities as both bands consist of three ladies with alternative musical background. Plus, one strange thing had already happened just before shishi and Kuunatic met in Lithuania – they were lined up by some other promoter in Germany to play on the same stage. Looks like some more promoters think that these bands can stick together.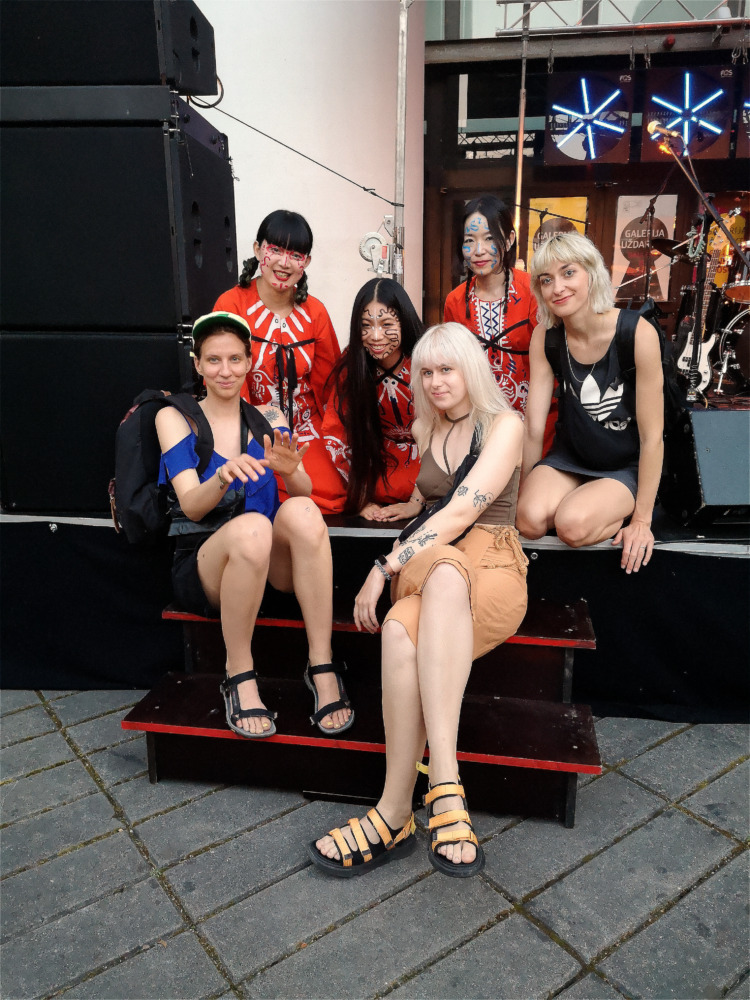 The first day in Lithuania, shishi and Kuunatic met in the "KKC" (Kirtimai Cultural Center) studio where shishi usually practice with their band. shishi wanted to do a warm welcome for Kuunatic ladies and show where they have been making their songs. Felt like both bands had no big expectations. I prepared some feast before the bands arrived with the goal for ladies from both bands to have a warm conversation by the table before starting collaborating on their music. Passed one hour and the music started. I would say from the first second you had already felt the miracle of music! The sounds melted, two different cultures and backgrounds met each other making something unique. The first half an hour they could not stop playing together. After enjoying the jamming together, shishi and Kuunatic decided to experiment on singing. shishi singed in Jappanes and Kuunatic in Lithunian. That made even more fun and unique.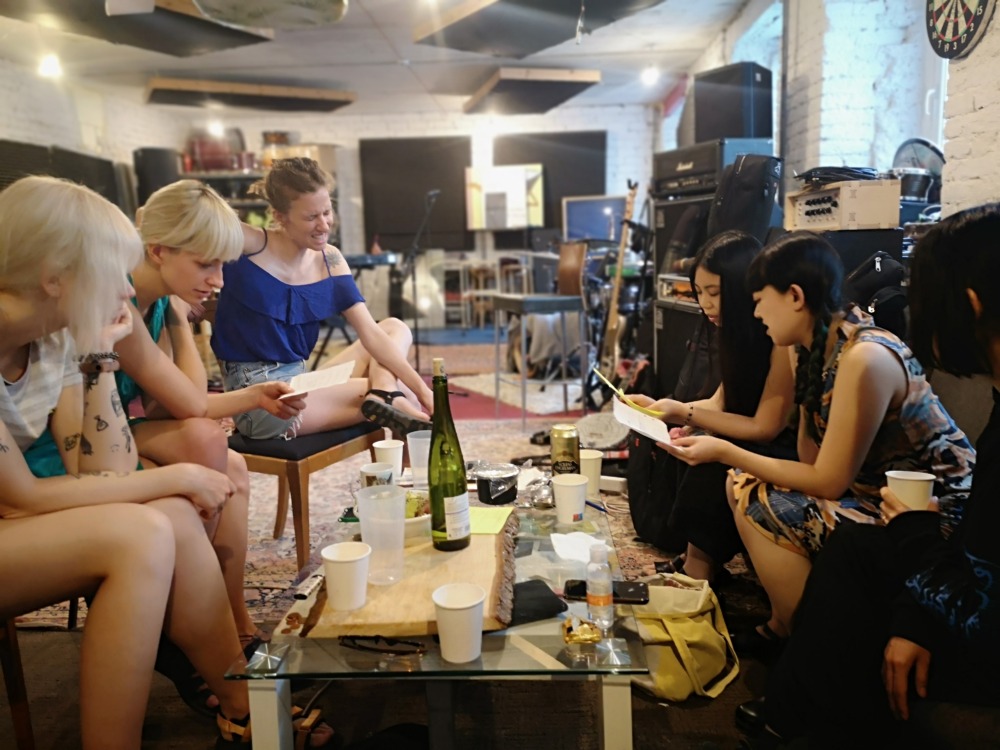 After couple good hours of good fun in the shishi studio, we decided to move to a more professional studio and record a song in a more professional way. There both bands took their part of playing instruments and recording without vocals. The enjoyment felt from both bands and I personally did not want them to stop playing. The time came to do the vocals, but the ladies already have got tired from all the day working together.
On the next day shishi and Kuunatic are lined up to play in Kaunas on the same stage. The first to show up on the stage was shishi. Most of the audience already knew shishi as an upcoming alternative band in Lithuania. shishi did 45 minutes set, everybody enjoyed and clapped for one more song.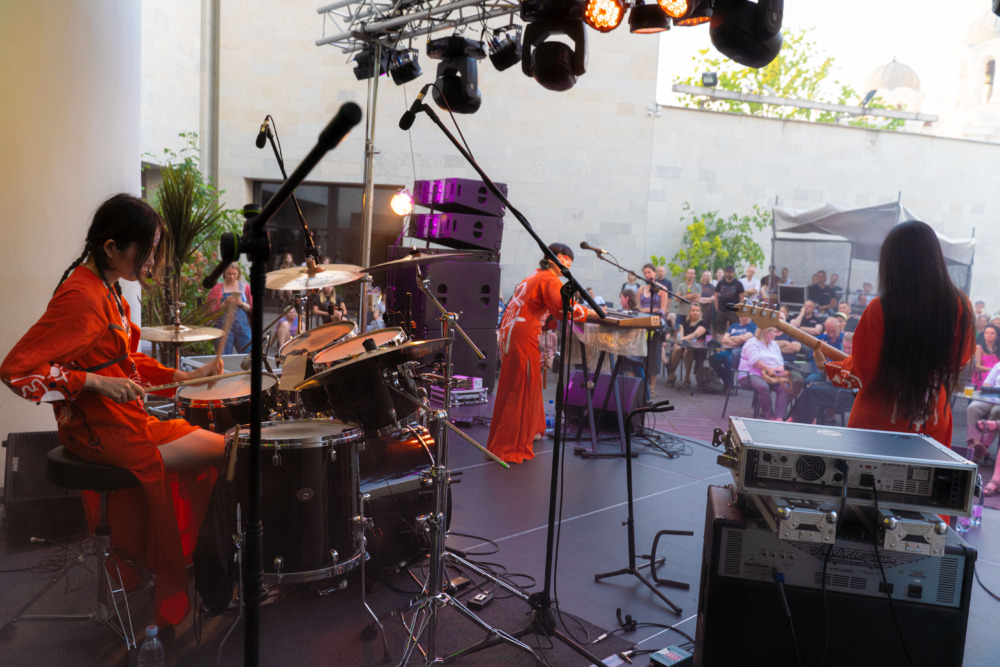 The second on the stage, the headliners Kuunatic lined up to play. When Kuunatic came on the stage, the audience gave a huge applause. Their Japanese traditional clothes already made the audience "just wow". The first tune felt like took the audience to their journey. It's completely something unheard and new for our ears but it did touch the souls of the audience. The whole concert they watched with curiosity, enjoyment and surprise. You could tell that audience was into their music. There were about 400 people and most of them, or all of them, never heard something like this in their lives. Kuunatic played 50 minutes, the audience clapped for one more song and Kuunatic gave one more bit.
As from the first view, for both bands was strange to start this musical journey and to go out of comfort zone. But, the miracle happened, both bands will continue to communicate and create some songs together. We are going to send to Kuunatic the instrumental part and they can put their vocals being in Japan. And shishi will put their vocals in Lithuania. There is a plan to do some tours together as a double bill show (two bands on the same stage). There is a plan to go to Japan, there is a plan to record more songs together.
From the audience prospective, is good to go out of comfort zone and be opened for new sounds. In my opinion it's healthy, even though from the first view can feel that is not for you but usually the miracle of art catches you where the languages, traditions, borders disappears and come to one common feeling, as we all standing on the same soil anyways!
We felt that the feeling is here and it's not the last time we meet. The most important, the start was done and we will be continuing either in Lithuania or Japan.